TATCHA Limited Edition Essence
The soothing secret to skin hydration—dressed in red and adorned with ume blossoms just for the holiday
PRICING & SIZE
HK$910 | 150 ml
Available January 1, 2023 exclusively at Lane Crawford
Resurface, soften, and plump skin with Tatcha's The Essence, proven to boost the effects of skincare. The simple yet transformative formula is 100% double concentrated Hadasel-3TM, a proprietary complex of the very superfoods core to the Japanese diet, including Uji Green Tea, Akita Rice and Okinawa Algae.
This trio of superfoods is fermented once more, boosting each of their transformative benefits therein. The double fermentation process generates amino acids and AHAs, including lactic acid, which support natural surface cell turnover for smooth skin.
This limited edition bottle is decorated with the bloom of ume, or Japanese plum, signifies the anticipation of the arrival of spring. These blossoming buds come to life even while still covered in the winter frost, acting as a first sign of the warmth ahead. The simple act of patting The Essence onto your face and neck transforms your skin, both immediately and over time. The Essence deeply hydrates, making the skin more permeable and receptive to treatments that follow, and all other skincare is proven to absorb better.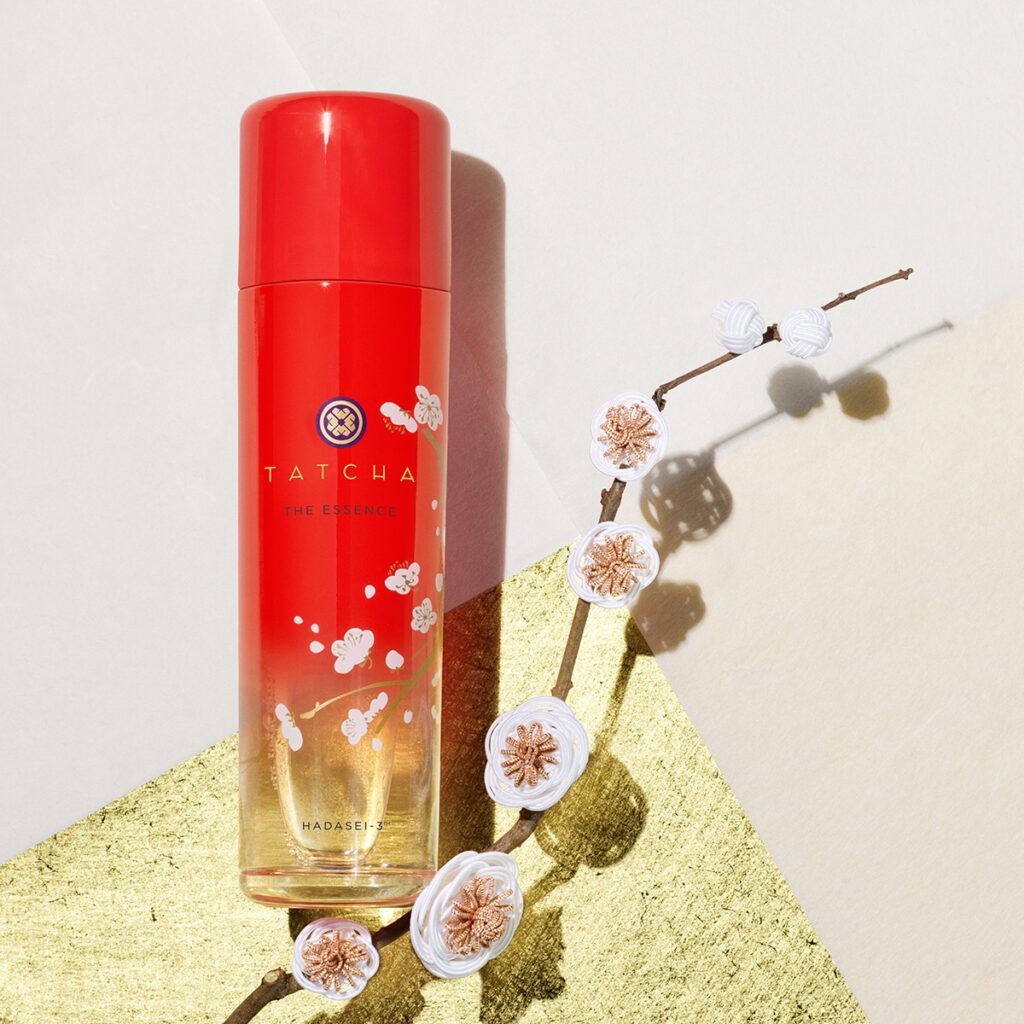 KEY INGREDIENTS
Hadasei-3™: Our proprietary complex of double-fermented Akita rice, Uji green tea, and Okinawa algae. These ingredients work in harmony to reveal radiant, healthy-looking skin.
Akita Rice : Supports healthy barrier function
Uji Green Tea : Provides antioxidant protection
Okinawa Algae : Plumps skin with moisture
Amino Acids + AHAs: generated through the double fermentation process, these essential acids support natural surface cell turnover for smooth skin