12 May 2023 By AWAY IN STYLE
Terroirs by LQV hosts La Paulée, the world's premier Burgundy event, and introduces new seasonal dishes
o welcome the summer months, French wine bar and lounge Terroirs by LQV has introduced a range of seasonal dishes and plans to host legendary Burgundian wine event 'La Paulée' for the first time.
Terroirs by LQV will be hosting their first ever La Paulée event this June. A raucous celebration of Burgundy wines that is traditionally held at the end of the grape harvest, La Paulée was once a widespread practice throughout France but now most often refers to the annual festival held in Meursault, France.
La Paulée de Meursault is part of Les Trois Glorieuses or "the three glorious days," that take place on the third weekend of November. The grand finale of this oenophilic trilogy is La Paulée, an extravagant luncheon that starts at noon on Monday at the Château de Meursault and continues well into the evening. It is described as the tasting of a lifetime for Burgundy enthusiasts. Traditionally, guests bring a unique bottle of Burgundy from their personal cellars which is then shared communally at the event. The idea is that, as bottles are uncorked, so is conversation and community..
At Terroirs by LQV, the event will be held on 15 June, 2023, with tickets priced at HKD 788 pp. Each ticket includes access to the event (the venue will be reserved exclusively for La Paulée on this night), and a dinner banquet filled with artisanal cold cuts, a variety of starters, Dry-Aged Beef Cuts and sides, followed by a selection of artisanal cheese and homemade desserts.
In keeping with tradition, guests should bring a bottle of Burgundy from their personal collections to be enjoyed and shared at the event. La Paulée incites friendly competition between wine connoisseurs to bring and open their most interesting and rare bottles. Furthermore, the LQV team is presently putting together a 'secret' wine list of great bottles of Burgundy, which will be available exclusively for La Paulée, to be enjoyed once the BYOBurgundy supply has run out. Guests can gain access to this special list upon request only on the night itself.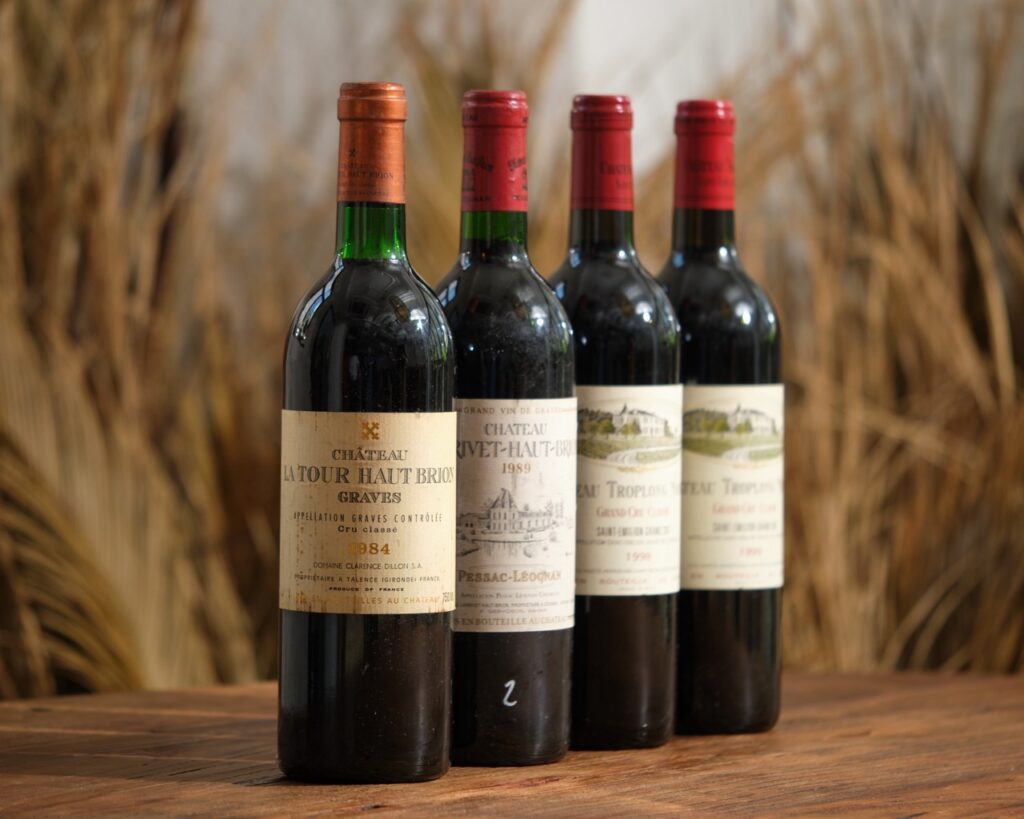 In addition, Terroirs by LQV also welcomes new seasonal summer dishes on its menu. Diners can expect delicious Jérôme Miet Fine de Clair Oysters sourced fresh from the waters of Normandy, perfect for enjoying with a crisp white on Terroirs' sunny terrace. A Burgundian special, Homemade Cheese Gougères are also now available, made with fluffy choux pastry and filled with Raclette Fermière. A French summer staple, the Tomato Tart is made with sun blushed Provencal tomatoes oven baked simply atop a base of Maison Clarence Mustard and homemade puff pastry.
New larger dishes include a Homemade Cordon Bleu made with chicken breast, truffle ham, cheese and a Maison Clarence tarragon mustard cream sauce; Confit Duck Parmentier made using Maison Samaran duck from Toulouse, served with homemade puree and cheese gratin; and Beef Steak Tartare cut "Au Couteau" using E. Fouillard-Salers Angus Beef, served with homemade potato chips and chilli dressing.
Terroirs by LQV will be hosting La Paulée on 15 June 2023, 6:30pm onwards. Tickets are priced at HKD 788 pp and can be ordered by emailing info@lqv-group.com from today. Limited spaces available.