Terroirs by LQV's new Raclette Sundays
This winter, wine bar Terroirs by LQV will transport you to Alpine France with its 'Raclette Sundays' menu, pairing traditionally baked Raclette cheese with artisanal condiments and fabulous French wines.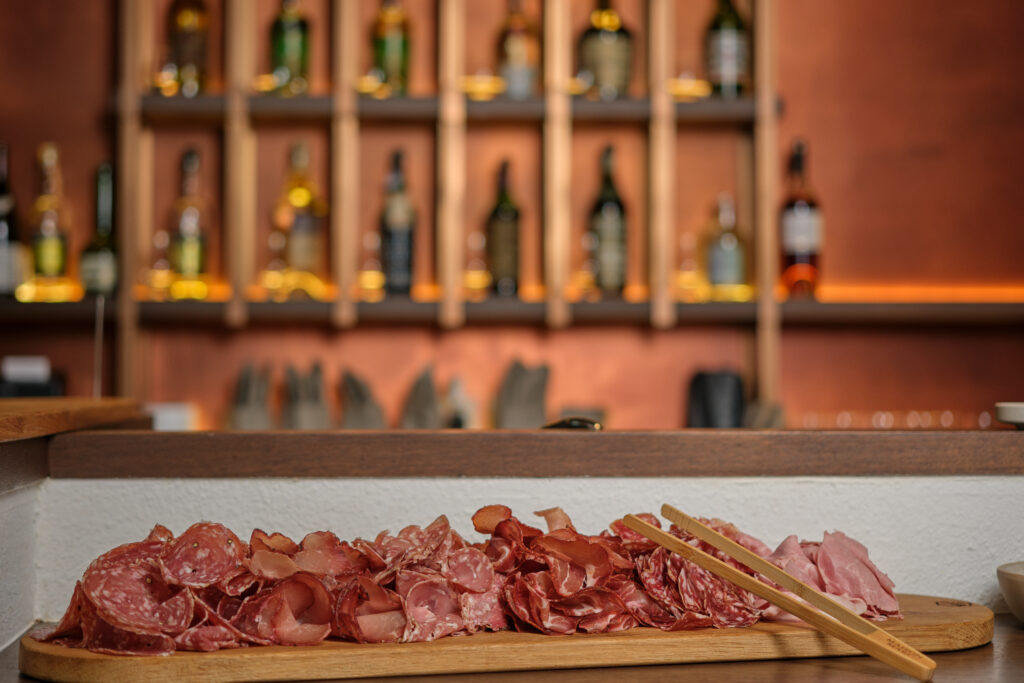 Raclette was traditionally an Alpine farmer's dish that consisted of melting down half a wheel of cheese in front of the fireplace. Since then, the unique melted cheese dish has become a winter staple all around France, poured on top of a variety of dishes but most traditionally boiled potatoes. Over the years, many restaurants have attempted to replicate this dish using several modern gadgets, but its traditional cooking method remains the most prominent.
Paired with a selection of artisanal cold cuts, potatoes, and gherkins, the All-You-Can-Eat Raclette Set is $488 pp and gives guests a traditional Raclette experience in a warm and inviting setting. Guests may pair their Raclette with two glasses of round and fruity white wine, with the Raclette Wine Pairing Set for $638 pp. Hand-selected by Head of Wine Brandon Wong to complement the cheese, the pairing includes bottles such as Chignin Bergeron from Savoie, southern Burgundy Chardonnay, and Rhone Valley Whites.
For those that would like to try another of Terroirs by LQV quality cheeses, there is also an option to enjoy a Baked Mont D'oraccompanied by the restaurant's freshly baked in-house sourdough for an additional $320.
There is no better way to end the week than indulging in comforting Raclette throughout the cooler months, in a convivial setting with delicious French wines.
Starting from 6 November, guests can enjoy this French culinary tradition every Sunday from 11am-8pm at Terroirs by LQV in the heart of Central.
Address: 3/F, 1 Lyndhurst Terrace, Central; Opening Hours: Monday – Saturday, 3pm to 12am;
Sunday, 11am – 9pm
For Reservations: terroirs@lqv.fr
IG: @terroirsbylqv FB: facebook.com/Terroirs-By-LQV