THE AUBREY LAUNCHES A NEW COCKTAIL PROGRAMME FEATURING JAPAN'S MOST POPULAR SPIRIT – SHOCHU
Fresh from being recognised among Asia's 50 Best Bars within its first year of opening, The Aubrey at Mandarin Oriental, Hong Kong, continues to raise the cocktail bar with an innovative new cocktail programme starring Japan's most popular spirit – shochu.
More widely consumed in Japan than sake or whisky, shochu is the perfect food-friendly beverage to enjoy at The Aubrey, a modern Japanese izakaya created in partnership with Maximal Concepts. While millions of Japanese drink shochu every day, it remains little-known overseas.
One reason for shochu's popularity is its diversity of flavour profiles that make it an incredibly versatile drink. It can be made from 50 different base ingredients, the main ones being sweet potato, barley, rice, buckwheat and sugar cane. Unlike sake, which is fermented, shochu is distilled. Its alcohol content is generally lower than vodka, gin or whisky, making it easy to drink and pair with food. The top classification, honkaku shochu, is single-distilled and crafted in small batches, allowing the pure flavours of the primary grain or starch to shine through.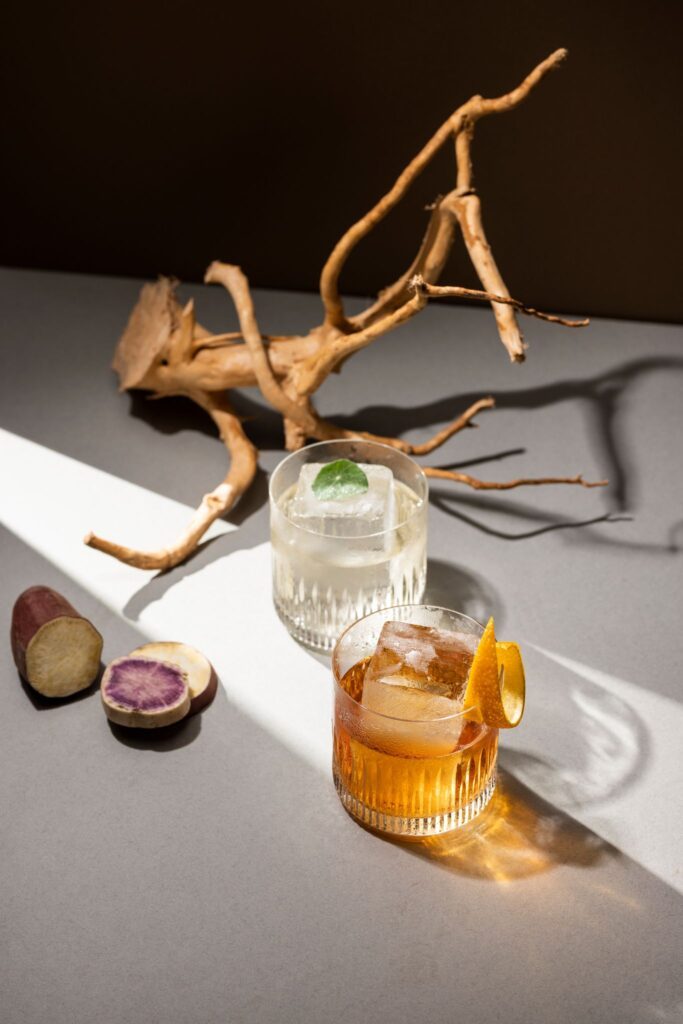 Comprised of eight new cocktails, The Aubrey's new signature cocktail menu features two distinct drinks per geographical indication of shochu.
The four geographical indications (GI) for shochu
Satsuma shochu
Iki shochu
Kuma shochu
Ryukyu awamori
The new shochu cocktail programme will be available at The Aubrey on the 25th floor of Mandarin Oriental, Hong Kong, from 3rd August, 2022 onwards.