The Cakery Unveils Father's Day Collection: Celebrate with Delicious Dark Chocolate Cakes
Show the love with a treat Dad actually wants and put a smile on his face – The Cakery's show-stopping Cigar-Roll Cake (HK$390). This rich dark chocolate roll cake is generously filled with creamy and luxurious dark chocolate hazelnut ganache and covered in cocoa nibs and chocolate pieces to create the look of a cigar, making it the perfect choice for all chocolate lovers. And the best part, it is egg-free, dairy-free and vegan-friendly, enjoy the cake guilt-free!
For the superhero dads, look no further than The Cakery's Super-Dad Cake (HK$680). The impressive cake is also egg and dairy-free, vegan-friendly and boasts three layers of The Cakery's renowned dark chocolate sponge cake that are layered with a decadent dark chocolate ganache. To top off this masterpiece, gold chocolate pieces and a dark chocolate Superman logo are added for an extra luxe touch.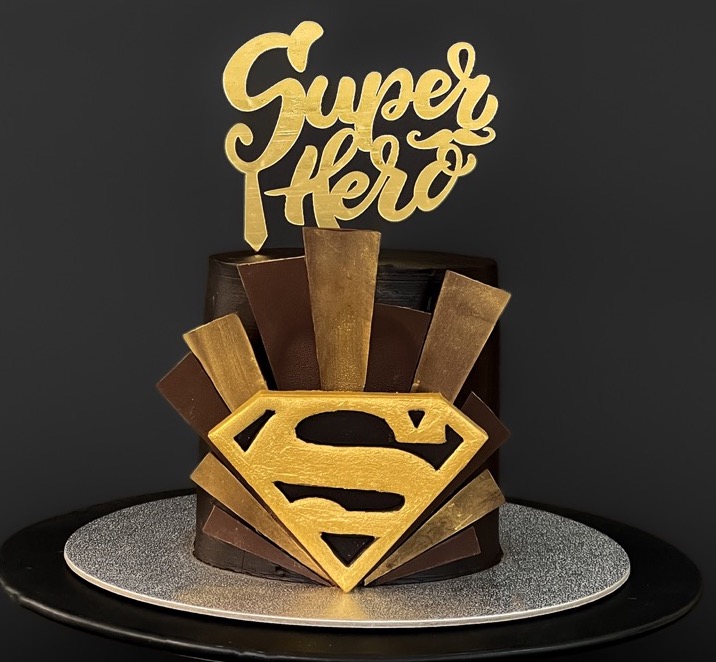 The Father's Day collection will be available from June 1 until 18 at all of The Cakery's locations and online.
Social Media Facebook – facebook.com/thecakeryhk
Instagram – @thecakeryhk #thecakeryhk
Email – info@thecakeryhk.com
Website – www.thecakery.com