The Groundbreaking KEF LS60 Wireless Floor Standing System
Pushing the boundaries of technological innovation for emotionally captivating listening experiences
Born from an obsession to create and deliver elevated, natural sound, British high-end audio company KEF has crafted a category defining wireless audio system, with the introduction of its first wireless floorstanding system – the LS60 Wireless. This pioneering all-in-one speaker system brings seamless, connected, high-fidelity audio into the home in a truly revolutionary form designed by renowned designer Michael Young.
Launching as part of KEF's 60th anniversary year, the new collection represents all that the renowned British brand is synonymous with; innovative technology, class-defining performance, and stunning design. With a contemporary sleek aesthetic, LS60 Wireless produces an impressively powerful, rich and full-bodied sound that evenly fills any space.
Whether relaxing with a classical masterpiece, immersing in timeless Jazz, energizing through bass-led beats or being transported to the set of a blockbuster film, LS60 Wireless consistently produces pristine audio that brings sound to life with the authenticity of the original recording.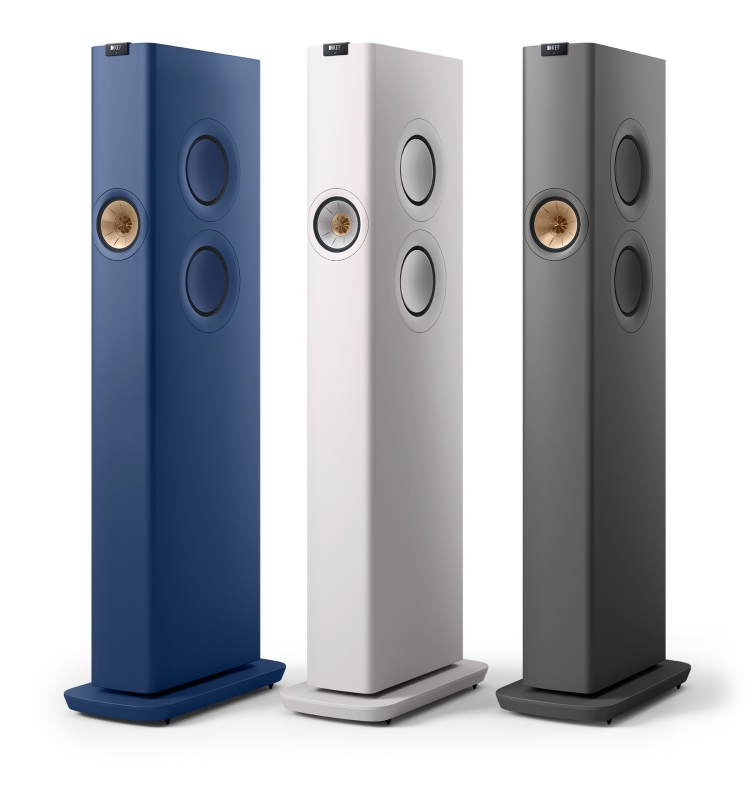 For LS60 Wireless, KEF's engineers seamlessly combined the latest technological advancements with a versatile design.  The world's first Single Apparent Source wireless system, LS60 Wireless is supported by a specially designed 12th Generation Uni-Q driver array, the award-winning Metamaterial Absorption Technology (MAT™), revolutionary Uni-Core bass drivers and much more. This exclusive configuration provides a purer and more impactful sound, vanishingly low distortion, and maximises bass performance in a single unit.
KEF's key technologies are complemented by the forward-thinking W2 wireless platform and a wide range of wired inputs. Out-of-the-box wireless compatibility and the KEF Connect app allow listeners to stream music and podcasts instantly, while the various connection options allow quick connection directly to a turntable, games console or TV.
The LS60 Wireless' extremely slim design is only possible because of the advanced technologies contained within the sleek cabinet. The product of a collaborative design by renowned designer Michael Young and the KEF product design team, LS60 Wireless is an exceptionally elegant speaker system that can fit effortlessly into a wider range of living spaces.
Available in three elegant matte finishes: Titanium Grey, Mineral White and Royal Blue. This colour scheme is designed to blend into or standout from the interior design.
"Plug in. Switch on. Listen and believe." For more information, visit KEF.com.