18 Dec 2022 By AWAY IN STYLE
The holiday season at Armani Hotel Milano
Celebrate the upcoming festivities and the end of the year at Armani Hotel Milano to make special moments to spend with family and loved ones. Appointments that the hotel offers in the sign of hospitality and taste.
When you book the "Armani Hotel Milano, the magic of the holidays" package, you can stay in a Junior Suite with breakfast served in your room or at Armani/Ristorante. A minibar and Christmas amenities are included in the proposal. The hotel offers the possibility of an upgrade to the higher category room based on availability. For those who want to relax in the SPA on the eighth floor, the formula also includes "Scent of the Holidays," the exfoliating body treatment with aromas of cinnamon and orange. 80 minutes of pure wellness for two people, including one hour in the Relaxation Area. Finally, guests can enjoy an aperitif at the Armani/Bamboo Bar lulled by the beauty of the view. The offer is valid from December 1st, 2022 to January 6th, 2023 and a two-night minimum stay is required. Cost from €1,510 per night for two people.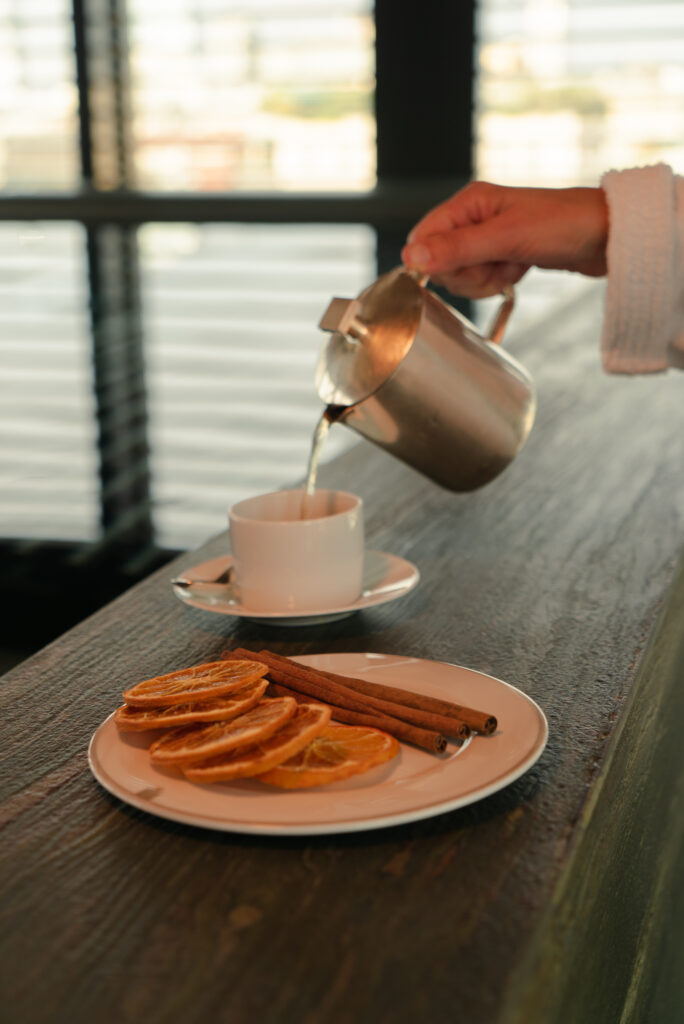 There is no shortage of gourmet special events signed by Executive Chef Francesco Mascheroni that will accompany you until the first of the year. From December 20th to 24th, Armani/Ristorante (floor seven) awaits dinner guests to enjoy a menu dedicated to the Christmas season. The same menu is available on Dec. 25th and 26th for lunch only. New Year Gala Dinner is the Dec. 31st menu to celebrate in the elegant setting of Armani/Ristorante at the end of the year. Six inspirations are transformed into dishes with strong creative accents.
For those who prefer the Armani/Bamboo Bar atmosphere, starting at 7 p.m. Dec. 31st until 1:30 a.m., the DJ Set with live entertainment will be enlivening the last night of 2022. Guests will, in addition, be able to sit at the table for a seafood dinner.
Finally, the New Year's Day brunch at Armani/Bamboo Bar from 12 p.m. to 5 p.m., sweet and savory blending in dishes with traditional flavors.
It is also possible to give an Armani Hotel Milano experience as a gift by purchasing gift vouchers. Each voucher can be personalized upon request.
Armani/Ristorante will observe the following closing days:
Dec. 25th and 26th for dinner only.
December 27th to 30th and January 1st to 9th.
Armani/Bamboo Bar will be open at regular times.
For information and reservations Hotel:
+39 02 8883 8381 – reservations.milan@armanihotels.come