THE JOY OF LIVING EXEMPLIFIED: JOALI UNVEILS ART FESTIVAL AND SUSTAINABILITY FUND FOR THE MALDIVES
ART FESTIVAL AT JOALI MALDIVES


DRAWS ON ALL SENSES

JOALI Maldives, the Maldives' very first art-immersive resort, announces its annual Art Week with the April 2023 Imagi-Nature Art Festival. To host the Imagi-Nature Art Festival, JOALI Maldives has collaborated with respected art consultant Tatiana Gecmen-Waldek. Guests are invited to revel in the creative spirit of nature and engage in creative dialogues between international art forms, impressive installations and local influences at JOALI Maldives.
From 14th – 18th April, guests can experience this innovative project first-hand, harmoniously blending art and sustainability and offering creative collaborations with celebrated artists worldwide, including Aurelie Hoegy, Studio Mameluca, Maja Rohwetter, Barbara Veiga, Jeanne Susplugas, Le Petite Chef and Hajja and Joule. Channeling the natural splendour of JOALI Maldives, each immersive installation is created to engage, ignite and free the imagination. Guests of all ages are invited to interact with eco-conscious artwork across the beautiful island. What's more, special events await guests on World Art Day (15th April).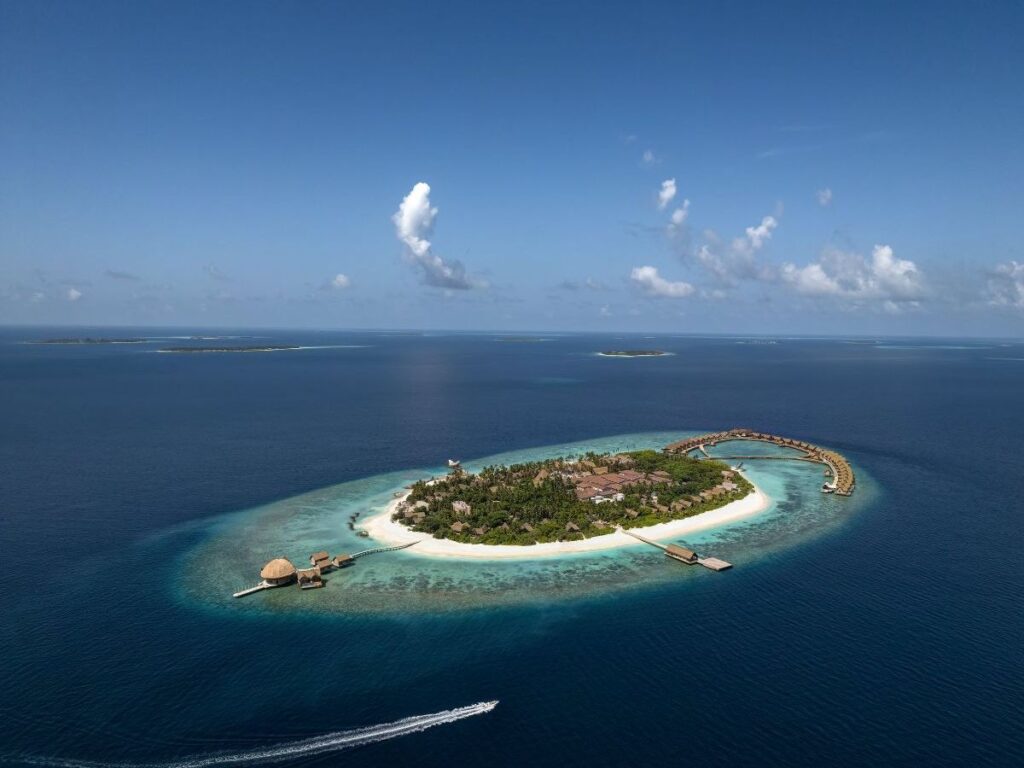 As a female-owned and connected retreat, JOALI Maldives is committed to gender equality and the development of talented women. Through the resort's Women in Arts programme, JOALI Maldives offers local women a platform to convey their message through the arts by helping them hone their artistic skills with on-site trainings and workshops, which are facilitated by the resort's resident artist. The artworks and local crafts are then displayed in the JOALI Art Studio for guests to purchase. The Imagi-Nature Art Festival will put female artists at the front of the curation, with highlights including Veiga, whose live performance of "Earth Layers" will give visibility to planet conservation; Suspulugas, whose work offers a reflection, not devoid of humour, derision and cynicism, on the ills of society; Rohwetter, whose cross-medial approach blurs the boundaries between the physical and virtual worlds; and local Maldivian sisters Hajja and Joule, who will be collaborating with Hoegy to create pillows and embroidery with guests.