THE LANGHAM, HONG KONG PRESENTS THE GIRL OF NOW LOVELY, AFTERNOON TEA IN PARTNERSHIP WITH ELIE SAAB
The highly celebrated tradition of Afternoon Tea at The Langham, Hong Kong comes alive and is perfumed with the bright, floral and jubilant notes of "Girl of Now Lovely', a new scent just launched by famed couturier Elie Saab. Available from 23 September until 31 October 2022, this is a must-do for ladies who live in the now and appreciate the art of tea.
Themed to match the iconic designer's free-spirited, optimistic flair, the culinary team led by Chef Tin Lai has created a thoughtful menu that promise to entice diners. Inspired by vibrant colourful florals juxtaposed with delicacy and fluidity weach treat will delight and surprise even the most discerning of epicures.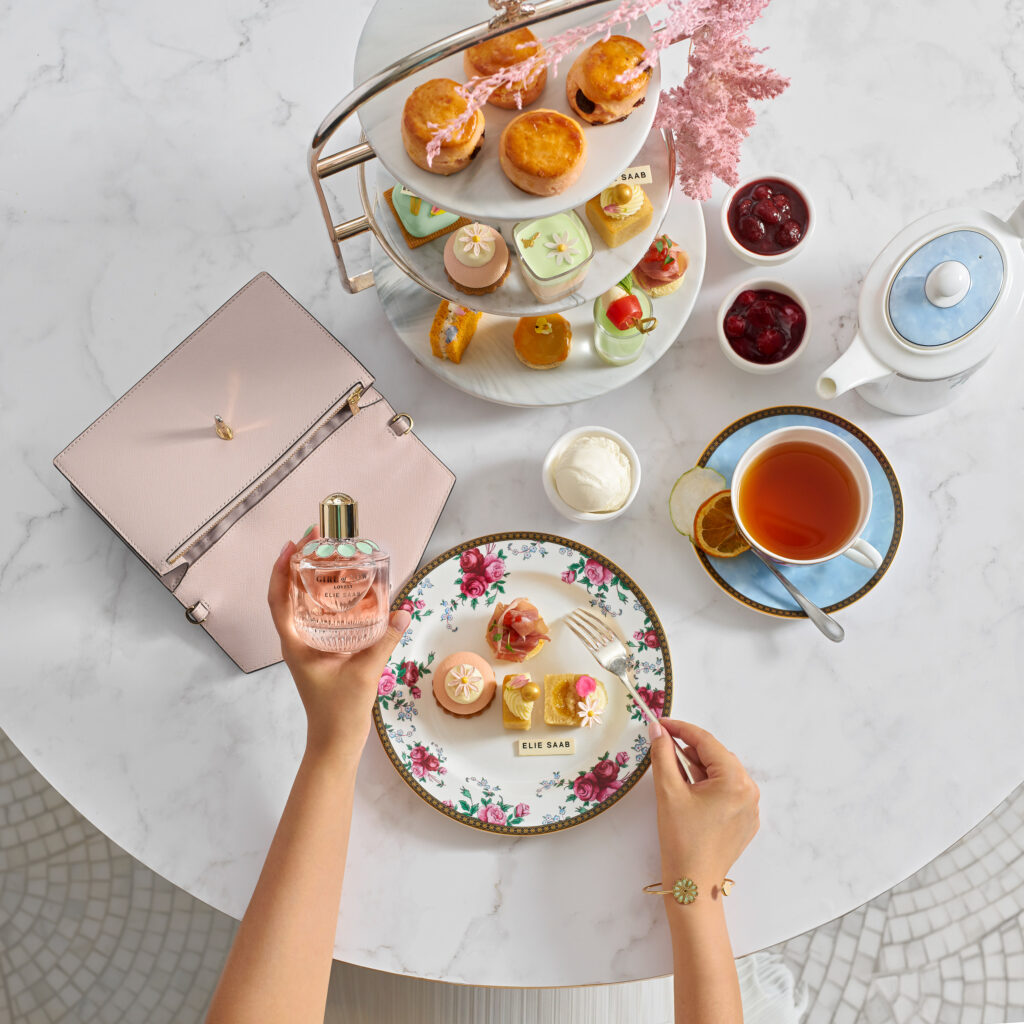 Imparting an aura of youthfulness, charm and elegance, the selection of sweets include: 'She is so Lovely' a pandan panna cotta paired with rose cream.  'She is so Glamourous' isa Williams pear and Light Jasmine Cream on a Butter Sable while 'She is so Sparkling' is a Tonka Bean Bavaroise with Raspberry Coulis. Balancing the sweet with savoury, are items such as a Green Gazpacho with Bocconcino Mozzarella, Orange Scented Four Gras Bon Bon, Parma Ham and Olive Oil Brioche as well as a Crab and Basil Tea Sandwich. As always, the highlight of afternoon tea at The Langham are the hotel's signature freshly baked scones served with an elegant rose petal or sour cherry jam and fresh clotted cream.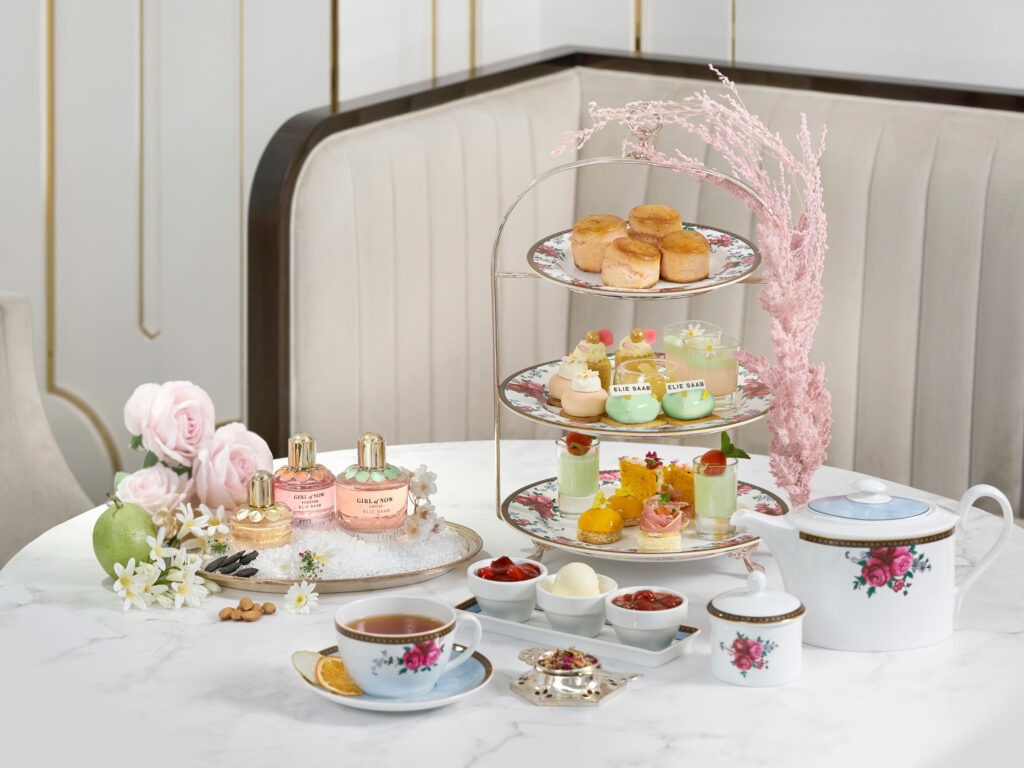 The Elie Saab 'Girl of Now Lovely Afternoon Tea' served with a selection of finest teas by JING is priced at HK$398*per person; or HK$698* for two. For added indulgence, guests may opt for the deluxe menu which offers unlimited Saicho Sparkling tea at HK$598* per person; HK$898* for two, or a glass of Taittinger Champagne HK$598*/person; HK$898* for two. As a gift to all the Girls of Now who have enjoyed the afternoon tea set for two, a 1.5ml Ellie Saab Le Parfum In White, and a 75ml Girl Of Now Body Lotion will be presented to each pair (First come first served while stocks last).
The Elie Saab 'Girl of Now Lovely Afternoon Tea' is served from 23 September until 31 October 2022, on weekdays from 3:00 to 5:30p.m., and on weekends and public holidays in two sittings, from 2:15p.m. to 4:15p.m., and 4:30p.m. to 6:30p.m.
Enjoy up to 15% discount when purchasing online. For reservations or enquiries, please call 2132 7898 or email tlhkg.fbservicecentre@langhamhotels.com.
*All prices are subject to a 10% service charge.