The North Face Teams Up with Legendary Artist to Introduce
The North Face XX KAWS
New collections blur the lines between on-and-off mountain performance and style, debuting in Hong Kong at a spectacular pop-up in LANDMARK
#TheNorthFaceXXKAWS #thenorthfacehk #neverstopexploring 
@thenorthfacehk @tnf_urbanexploration_hk @kaws 
The North Face revealed The North Face XX KAWS collections, the brand's first line of products designed with the legendary artist. With these collections, available for purchase in Hong Kong on 13 January, The North Face XX KAWS envisions a world "outside the lines" brought to life using the brand's technical and iconic styles as a canvas.
Featuring the art of KAWS, his signature eye-catching, abstract patterns, and a bright, extensive color palette, The North Face XX KAWS plays with the theme of perception and visibility. The North Face Freeride collection, high-performance layers and outerwear designed for epic days on snow, gets reimagined with KAWS prints and reflectivity for peak performance and style on the mountain. The collaboration also takes The North Face Icons of Exploration collection to new levels, infusing new energy into the brand's most beloved and timeless pieces, including the 1996 Retro Nuptse Jacket.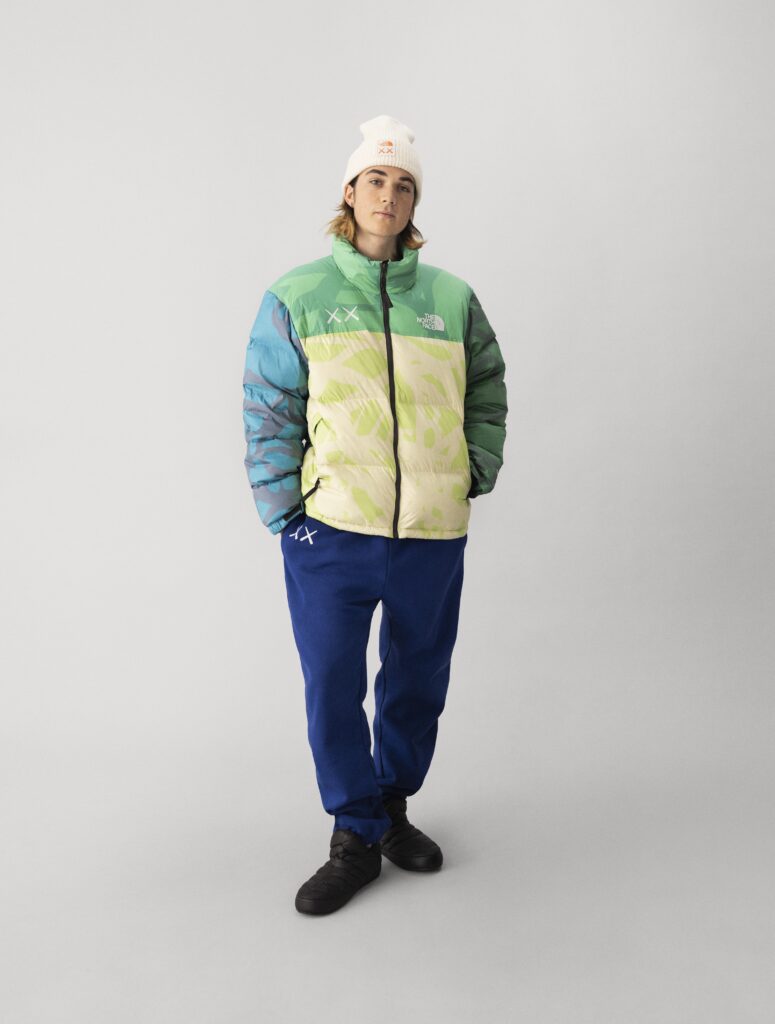 The North Face XX KAWS in Hong Kong
To celebrate this glorious collaboration, The North Face XX KAWS pop-up will take over and make a statement at LANDMARK Hong Kong from 13-23 January. With a striking mountain peak installation at the atrium and a basecamp set-up at BELOWGROUND, guests can explore an immersive journey from summit to basecamp as they experience a world "outside the lines". At BELOWGROUND, guests can also shop the full collection encompassing soft accessories, the duffle bag and a variety of men's and women's styles featuring iconic art from KAWS, including the Retro 1996 Nuptse Jacket, Freeride Bib, Freeride Fleece, Freeride Jacket, and more. The collection will also be available at The North Face K11 Art Mall Concept Store starting 16 January. 
《KAWS:HOLIDAY》Changbai Mountain
As the world's leading outdoor brand, The North Face is in constant pursuit of the next great adventure, linking up with iconic modern art IP to see the world outside the lines. Celebrating its spirit of Never Stop Exploring, the brand unveils an exciting journey of innovation. After over two years of planning, the 《KAWS:HOLIDAY》continues its tour in the new year with a return to nature for its 8th stop at Changbai Mountain, Baishan City, Jilin Province, China. Under the The North Face brand's sponsorship, KAWS reveals a new dialogue with his iconic characters: two monumental COMPANION sculptures placed on the breathtaking grounds of Tianchi, Changbai Mountain. The event will be held from January 6, 2022. Here, the combination of art and the outdoors is reimagined.