26 Oct 2021 By AWAY IN STYLE
THE OUTNET X VICTORIA BECKHAM EXCLUSIVE
Luxury online retailer THE OUTNET is pleased to announce the launch of an exclusive capsule with global fashion brand, Victoria Beckham. The collection is predominantly created using existing fabrics from the Victoria Beckham archive, reworked into a series of new, modern silhouettes inspired by the brand's signaturepieces.
The collection consists of 25 pieces including a mix of form-fitting dresses, chunky knitwear, classic shirting, pants and outerwear. The exclusive edit features the finest craftsmanship and materials in a refined colour palette including tobacco brown, military green, navy and monochrome with pops of pink, mustard and bright cobalt blue.
This is the second time THE OUTNET has collaborated with the brand having previously hosted the sale of Victoria's iconic wardrobe for mothers2mothers back in 2014. Founded in 2008, the London based design house is a true modern wardrobe celebrated for its versatility and effortless approach to dressing women for every part of their lives.
"The brand is much loved by our global customers so to have the opportunity to collaborate with Victoria to launch this exclusive collection is an exciting moment for us. The cohesive capsule perfectly captures the essence of the Victoria Beckham brand with its effortless approach and luxury materials. Our intention was to offer a blend of winter wardrobe staples and fashion-forward items which I really feel we have achieved with this collection". 
Kate Benson, Head of Buying, THE OUTNET 
"This collaboration was a wonderful opportunity for us to repurpose excess fabric in a new, exciting way. We're always looking for ways in which we can be more responsible with our collections and creatively challenge ourselves. This collaboration allowed us to do both of those things which is really exciting for us as a brand. It's a celebration of our past with a future thinking approach.
Victoria Beckham, Founder
 Launching globally on-site October 20th, the collection will be available at prices ranging from $2,295 to $7,805.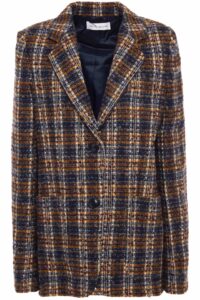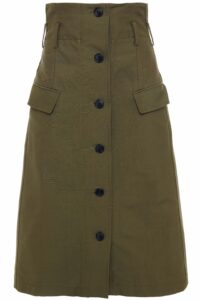 THE OUTNET與VICTORIA BECKHAM推出獨家聯乘系列
奢侈品網上購物平台THE OUTNET宣布與知名時裝品牌Victoria Beckham合作推出獨家聯乘系列。此系列主要使用Victoria Beckham現有的面料製成,並以品牌的標誌性單品為靈感,重新設計成一系列全新的時尚服飾。
此系列備有25款單品,包括貼身連身裙、粗針織衫、經典恤衫、長褲和外套。所有服裝均以最精緻的工藝和材質製作,並採用精巧的顏色組合,包括煙草棕、軍綠、海軍藍和多種亮眼單色,如粉紅、芥末黃及鈷藍等。
這是THE OUTNET與Victoria Beckham的第二次合作,雙方曾於2014年為慈善組織mothers2mothers舉辦籌款活動,義賣多款Victoria Beckham的標誌性單品。這個倫敦時裝品牌創立於2008年,以多樣且實用的服飾及輕鬆隨性的設計手法,為現代都市女性提供一個可配襯出適合各種日常場合穿搭的衣櫥。
THE OUTNET採購部門主管Kate Benson表示:「Victoria Beckham深受我們全球顧客的喜愛。因此,我們對於和Victoria合作推出這個獨家系列感到十分興奮。這個聯乘系列以簡單輕鬆的手法及奢華的材質完美捕捉到Victoria Beckham的品牌精髓。我們的目的是提供一個兼備冬季衣櫥必備及時尚前衛單品的系列,而我認為我們已經成功實現了。」
品牌創辦人Victoria Beckham表示:「這次合作為我們提供了一個良好機會,以有趣的新方式重新利用剩餘面料。我們一直在尋找能對環境更負責任及有創意地挑戰自己的方法。而這個聯乘系列使我們能做到這兩點,對品牌來說是一件令人振奮的事情。」
聯乘系列將於 10 月 20 日於網上全球發售,售價由港幣 2,295至 7,805不等。