THE POWER OF TOGETHERNESS Reconnect with loved ones at ÀNI Private Resorts
What is the magic of travel? For many of us, it's the opportunity to reconnect with our loved ones in unfamiliar surroundings, calmed by nature, enriched by new perspectives, and soothed into a slower pace by the sun and sea. ÀNI Private Resorts, the world's first collection of private resorts, is proud to celebrate the art of 'togetherness' in stunning locations to foster meaningful connections. The brand champions the art of 'togetherness', in breathtaking settings, to create connections that last a lifetime.
YOUR OWN PRIVATE ESTATE
As the world's first private resort collection, our approach is unique. Each of the all-inclusive luxury resorts are designed exclusively for a single group, from multi-generational family holidays to adult-only group vacations, accommodating up to 20 or 30 guests across 10 to 15 suites. Instead of merely getting a hotel room, when you book with ÀNI, you are given your own exclusive estate, with expansive living, dining and entertainment areas positioned around the sparkling private swimming pools.
A full complement of staff (between 20 and 30 per resort) tailors every detail – from dining and spa treatments to kids' activities and exploration of the region. Cuisine is a highlight: before guests arrive, our expert chefs will be in touch to find out their favorite dishes and ingredients, so that they can personalize every menu throughout the stay. The ÀNI all-inclusive rates (full-board in Sri Lanka, Thailand and the Dominican Republic; half-board in Anguilla, so you can enjoy the local restaurants) showcase each destination's finest flavors.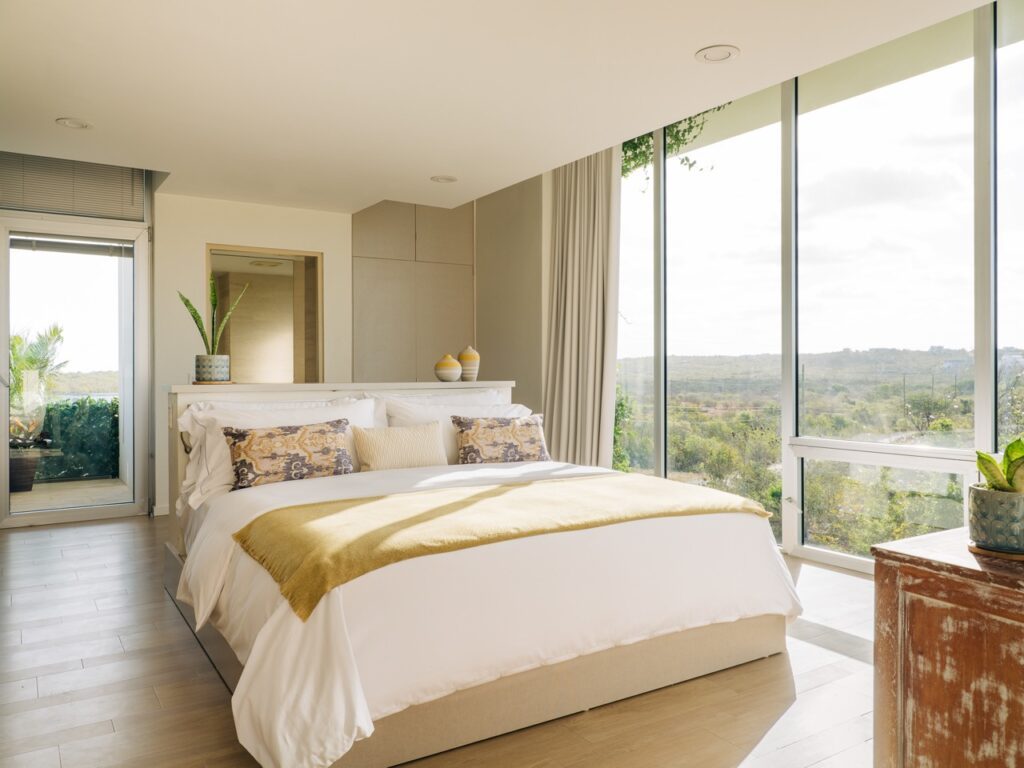 TOGETHERNESS
Tim Reynolds, Founder of ÀNI Private Resorts and ÀNI Art Academies says it best. "Togetherness is what ÀNI is about, and it's a huge inspiration for all of us. We work to encourage togetherness, family and friendship — and that includes all of our staff."
GOLDEN MOMENTS
Close your eyes and remember a favorite vacation, perhaps some sensory snapshots will come to mind.
UNIQUE EXPERIENCES
Perhaps travelers travel to experience the unexpected: swimming with wild dolphins in Sri Lanka, watching the sunrise from an idyllic island in Thailand, admiring the awe-inspiring passage of whales in the Dominican Republic, or snorkeling with jewel-colored marine life in Anguilla.