The Royal Mansour Marrakech Announces The Launch Of Its Culinary School
We are thrilled to announce the inauguration of our Cooking School at the Royal Mansour Marrakech. A sanctuary for culinary enthusiasts and aspiring chefs alike, this school offers the opportunity to refine skills and deepen knowledge, under the expert guidance of our talented Chefs.
The Royal Mansour Marrakech, a quiet retreat just a stone's throw away from the vibrant Jemma El Fna Square, is globally recognized as a gastronomic haven. With the new cooking workshops, the Palace extends a culinary journey to its guests that beautifully marries tradition and modernity, delivering a rich and emotionally resonant dining experience.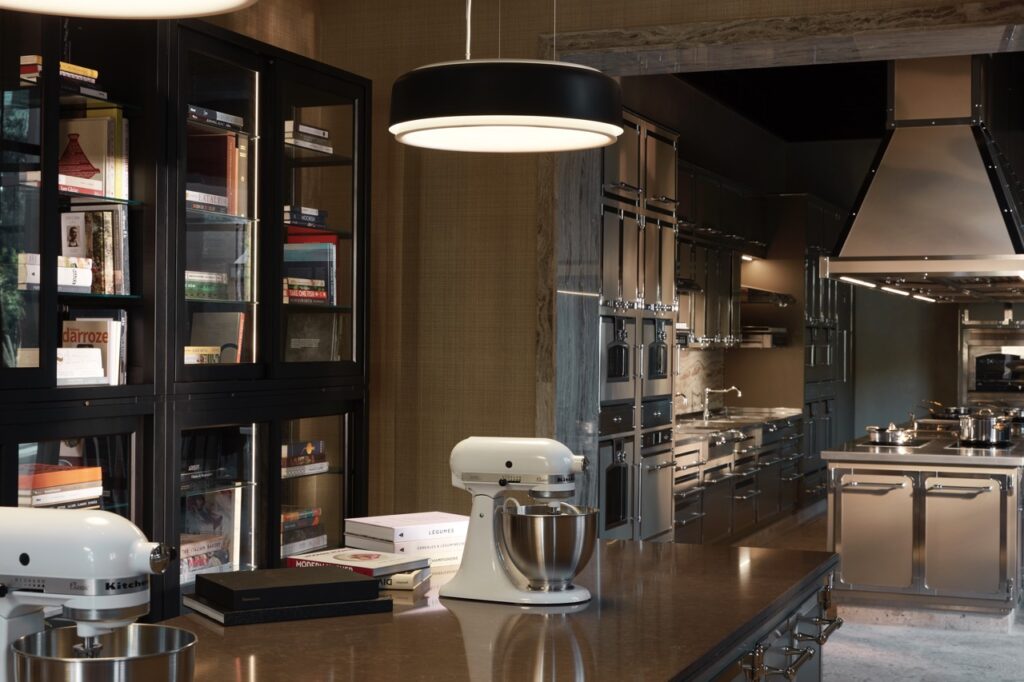 World-Renowned Gastronomic Destination
The Royal Mansour Marrakech is home to four esteemed restaurants, each counted among the finest in Africa. These range from the exquisite La Grande Table Marocaine and La Grande Brasserie under the aegis of Hélène Darroze, to Le Jardin and Sesamo. The latter is an exclusive collaboration with the Alajmo group, where multi-starred Chef Massimiliano Alajmo presents an Italian cuisine that's both simple and delectable, set in an ambiance reminiscent of the most magnificent Venetian palaces.
A Unique And Distinctive Experience
The Royal Mansour Marrakech takes pride in the inauguration of the Cooking School, a new chapter in our commitment to offering unparalleled experiences to our esteemed guests. This elegant space is a haven of peace, replete with cutting-edge professional equipment. It features a welcoming central island where learners can cook shoulder-to-shoulder with the chef, fostering the warmth and conviviality of a true family kitchen. Each session culminates with a tasting of the dishes crafted during the workshop, served at a grand marble table under a veranda, affording views of our lush gardens. Whether your passion lies in Italian cuisine, you're intrigued by Moroccan gastronomy, or you're an enthusiast of pastries, our Cooking School offers customized workshops catering to all skill levels, celebrating the joy of cooking and learning.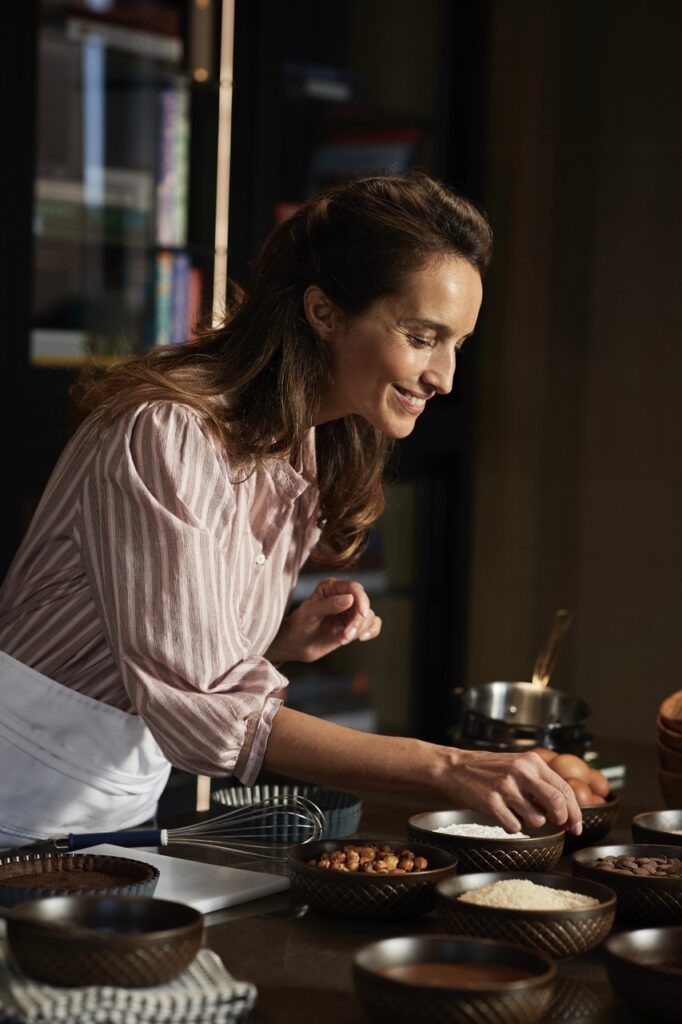 Customized Workshops Catering To All Skill Levels – Celebrating The Joy Of Cooking And Learning
Classes at the Royal Mansour Cooking School includes 2-hour workshops across three primary culinary themes:
Moroccan Cooking Class: A culinary exploration of traditional Moroccan recipes. Secrets, tips, and techniques from expert chefs, and master iconic dishes like the classic chicken tajine with olives and lemon, M'rouzia lamb with saffron almonds, and spinach-cheese briouates.
Italian Cooking Class: A journey into the heart of Italian gastronomy, mastering the art of crafting genuine fresh pasta, iconic potato gnocchi, and the famous Amatriciana sauce.
Pastry Class: A delightful introduction to the art of patisserie, learning the intricate details of creating profiteroles, vanilla ice cream, chocolate tarts, cookies, and other sweet treats under expert guidance.
Information:
Moroccan Cooking Class
Every day from Saturday to Thursday
From 10 a.m. to 12 p.m.
Italian Cooking Class
Every day from Monday to Friday
From 10 a.m. to 12 p.m.
Pastry Class Daily
Every day from Monday to Friday
From 3 p.m. to 5 p.m.
Course Duration: 2 hours
From 1 to 6 participants
1500 MAD per person