16 Aug 2022 By AWAY IN STYLE
Tiffany & Co. Introduces Tiffany Lock
Hong Kong – Tiffany & Co. today announced the debut of its newest jewelry collection: Tiffany Lock. Simple and gender-neutral, Tiffany Lock is a statement about our bond with others, securing our love and relationships with no limits, and in the spirit of  "No Rules. All Welcome." In celebration, Tiffany debuts a powerful campaign with model Imaan Hammam and skater Tyshawn Jones. Through a series of short videos and photos, the talents express love and togetherness with dynamic and emotional movements. Tiffany Lock is modernity with style, suitable for both men and women. The collection will first launch in the States in September, followed by its debut in Asia in January 2023.
"Tiffany Lock is an elegant interpretation of an archival functional design," said Alexandre Arnault, Executive Vice President, Product and Communication, Tiffany & Co."Defined by modern, clean lines and a breakthrough clasp mechanism, Tiffany Lock represents an exciting new pillar to our diamond and gold jewelry offering. We are thrilled to unveil our latest icon."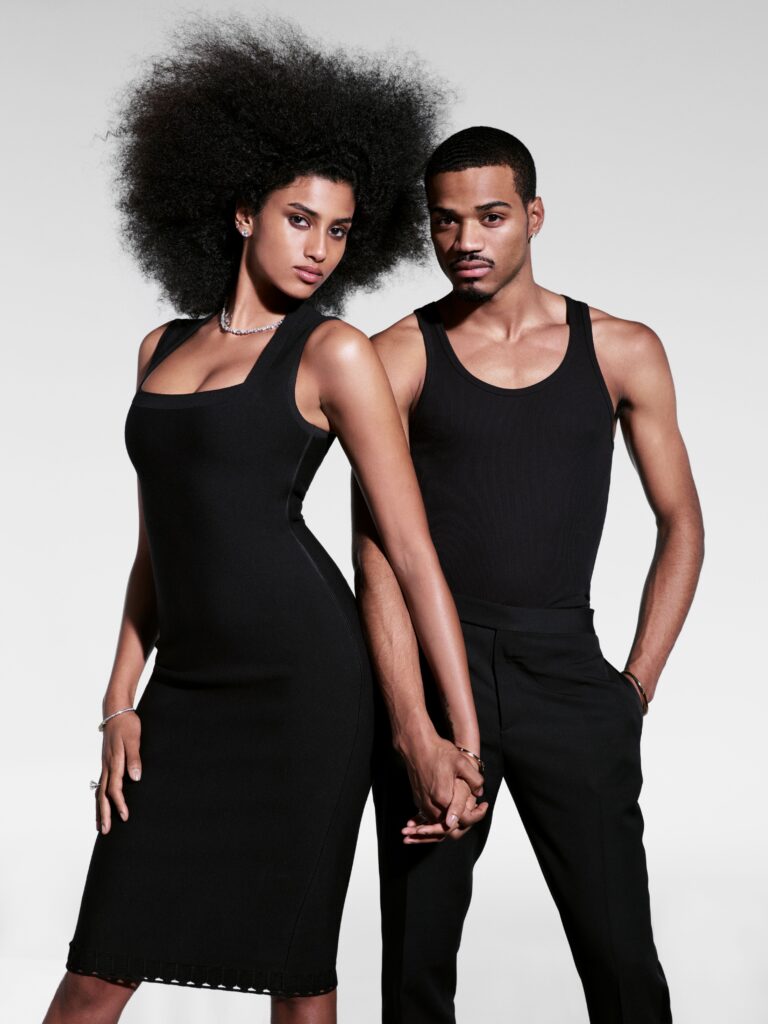 "No rules. All welcome." is the spirit behind the new Tiffany Lock collection; the 18k yellow and rose gold bracelets are designed for everyone. Re-envisioning the idea of a padlock, an important motif from The Tiffany Archives, the collection transforms it into an audacious symbol of togetherness and inclusivity. Prior to the 1950s, Tiffany offered functional padlocks. During the midcentury, they began to adopt an aesthetic purpose as everything from key rings, money clips, brooches and necklaces featured design elements evoking padlocks. Over the last 20 years, the padlock motif has continued to evolve in collections like Return to Tiffany® and Tiffany HardWear. Available with diamonds or in metal-only styles, the clasp features an innovative swiveling mechanism that echoes the functionality of a padlock. The Tiffany Lock is designed for all genders and style with modern simplicity.
A raw and powerful expression of modern love, Tiffany's latest creative endeavor was brought to life through the talents of model Imaan Hammam, skater Tyshawn Jones, photographers Mario Sorrenti and Raymond Meier and choreographer Yoann Bourgeois. Wearing diamond Lock bangles and sparkling Tiffany & Co. jewelry, Hammam and Jones embrace and release in powerful, acrobatic-like movements. Intimate and emotional, their exchanges are expressions of unity and the inclusive message that anchors the Lock collection: "No Rules. All Welcome."
The Tiffany Lock Collection will first launch in the United States in September 2022, followed by the collection launch in Asia in January 2023.