Tiffany & Co. Ventures into the World of NFTs with "NFTiff"
Each 18k rose or yellow gold pendant will be on an adjustable chain between 18–22 inches composed of rectangular links that draw inspiration from the shape of square pixels. Limited in supply, only 250 pendants will be produced, each engraved with its CryptoPunks edition number on the back. A limit of three NFTiff passes will be available for purchase per individual.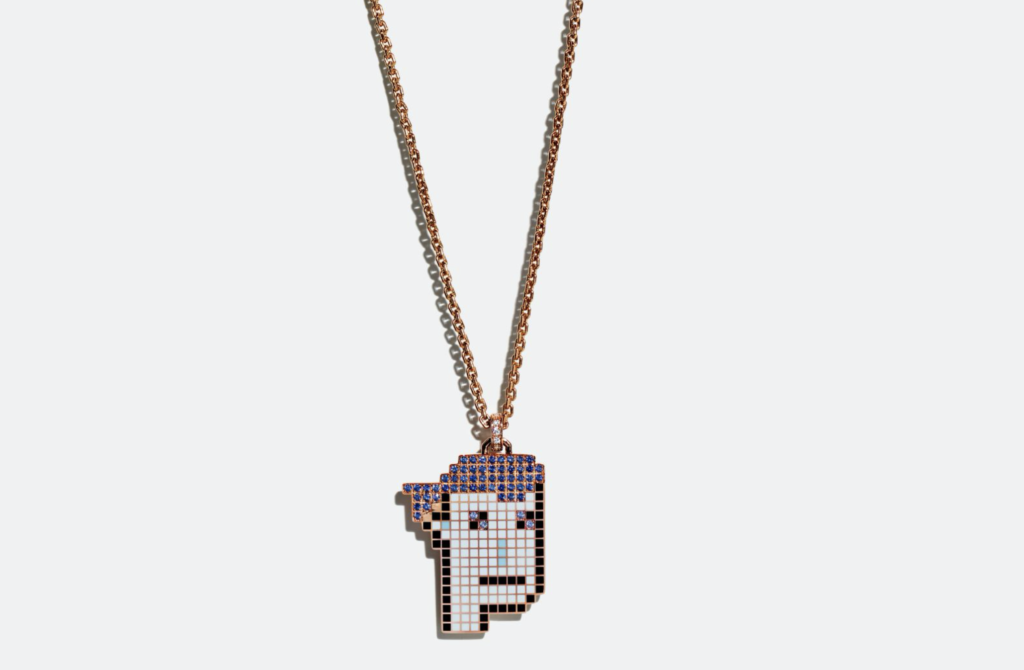 The idea behind NFTiff came about organically earlier this year after Alexandre Arnault shared a photo of his custom jewelry interpretation of CryptoPunk #3167 on social media, created by Tiffany's artisans and inspired by his NFT. Chain's CEO showed enthusiasm for the piece and worked with Tiffany & Co. to create the NFTiff pass and online gateway, nft.tiffany.com.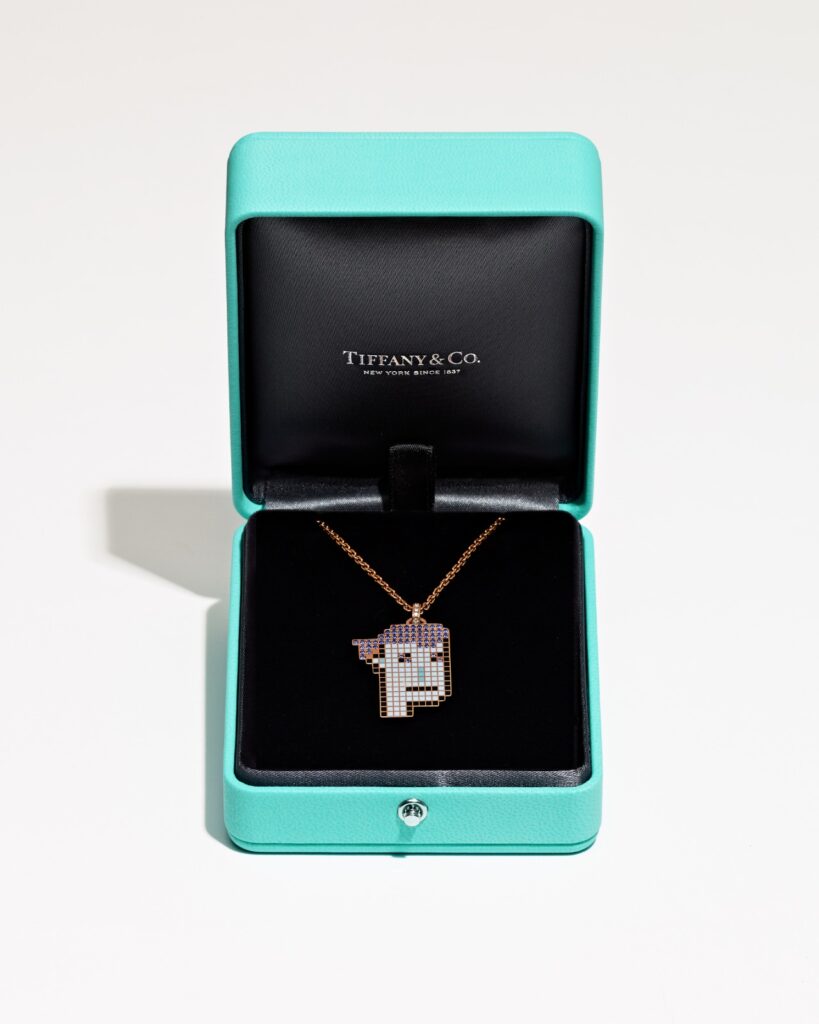 "As a CryptoPunks holder, I saw a partnership with Tiffany as a way to make NFTs accessible to new collectors as well as strengthen the existing community that has embraced the art," said Deepak Thapliyal, Chief Executive Officer, Chain. "Tiffany's vision and Chain's technologies are the perfect combination to produce a beautiful product and a secure online experience."
Tiffany & Co. worked closely with Chain's experts to develop and support secure, blockchain-based technology to build the gateway.
Price: 30 ETH
Launch: Friday, August 5
Estimated NFT delivery: December 2022
Estimated pendant delivery: February 2023