TOM FORD BEAUTY LAUNCHES THE WHITE SUEDE COLLECTION FEATURING GONG YOO
The irresistible luxury of WHITE SUEDE – the 2nd bestselling fragrance collection after Oud Wood, is reborn and brought to life in a textural, supple, cosmetic collection by TOM FORD BEAUTY this year. The enticing, distinct ardour of leather and suede perfectly intertwined, this newly launched cosmetic collection comes in a posh, ivory packaging, a close parallel to the classic fragrance, effusing an alluring scent, provoking wild desires and attractions. Gong Yoo, the new TOM FORD BEAUTY Attaché for Asia-Pacific, makes his debut in the brand's campaign promotional shoot, dressed in a flattering white suit, portraying the delicacy and temptation of the WHITE SUEDE collection with his tender sexiness.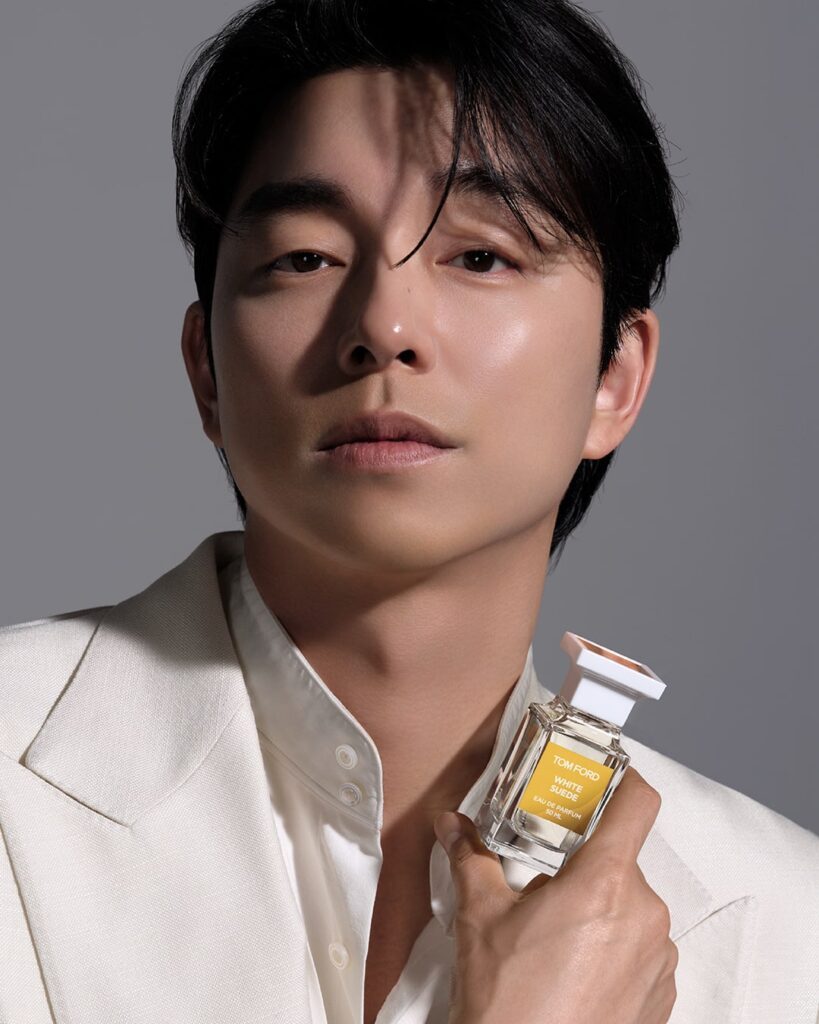 Tom Ford channels the addictive pull of leather and suede into WHITE SUEDE, then intensifies the complexity by adding tender notes of musk and rose. The element of musk is harmonized by an array of sultry composite, including saffron, thyme, yerba mate, white leather, suede and mastic. The fragrance opens up with the romantic aroma of Bulgarian roses and gentle musk, with hints of warm golden saffron and a pinch of thyme, followed by the smoky, earthy tang from yerba mate and mastic, lastly topping it with a whiff of sweet Lily of the valley to tone down the masculinity of leather. Amber and Sandalwood is also added to enhance the linger of its' musky dry down.