Tom Ford Soleil Neige Color Collection
The TOM FORD SOLEIL NEIGE color collection evokes the luxe alpine escape of St. Moritz, where solar rays illuminate skin with glacial light. A limited-edition, hydrating Sunlit Rose Lip Balm and crystalline Eye Color Quad mimic the rosiness of skin caressed by crisp air. New Soleil Neige Shimmering Body Oil is scented with the solar floral radiance of the Private Blend fragrance, while a limited-edition Cosmetics Bag completes the wintry fantasy.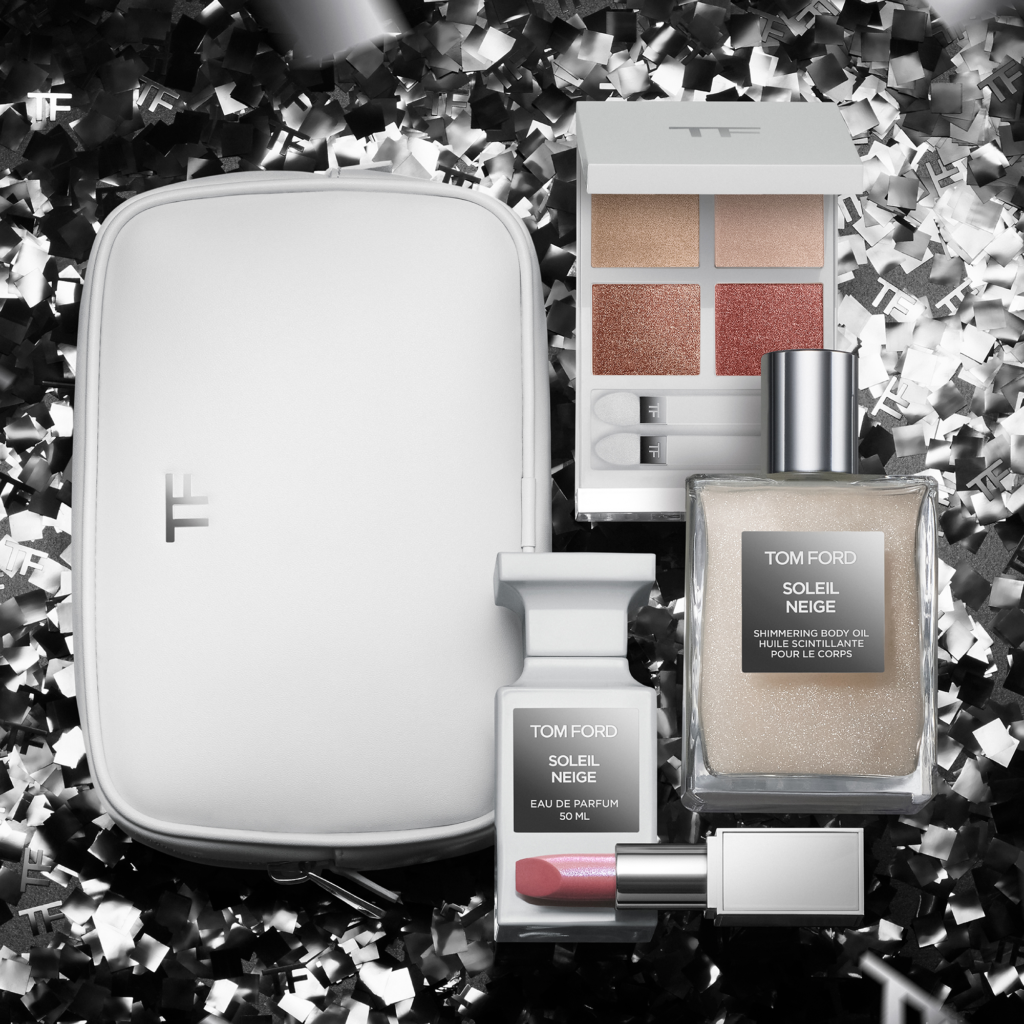 Soleil Neige Eye Color Quad presents multi-dimensional shadows in warm, rosy-golden hues inspired by the glacial radiance of skin kissed by wintry air.
This limited-edition quartet offers eye shadows inspired by the reflection of sunlit snow, casting a crystalline glow on skin. The palette offers multi-finish textures from shimmer to matte, allowing you to create a range of radiant looks. The shadows are meant to be applied dry.
SOLEIL NEIGE COSMETICS BAG
An enviably opulent way to carry your favorite Tom Ford essentials, this exclusive, glacial white leather cosmetics case is inspired by the luxe Soleil Neige flacon.
#TFLIPCOLOR #TOMFORDBEAUTY @TOMFORDBEAUTY
TOM FORD SOLEIL NEIGE COLOR COLLECTION IS NOW AVAILABLE AT TOM FORD BEAUTY STORES AND COUNTERS.
SOLEIL NEIGE EYE COLOR QUAD               HKD $750
SOLEIL BEIGE SUNLIT ROSE LIP BALM       HKD $475
SOLEIL BEIGE SUNLIT ROSE LIP BALM       HKD $475