4 Dec 2021 By AWAY IN STYLE
Travel Back In Time, It Takes a Village at Andaz Bali
When was the last time you danced barefoot on grass, a drink in one hand and with no single worry in your mind? That time may come sooner during the festive weekends at Andaz Bali. Conceived as a modern Balinese village, Andaz Bali takes a laid-back, village-style approach to the busiest time of the year. For a brief moment, guests will be transported back to pre-pandemic life where mingling comes naturally over great food and music on the lush Village Square lawn or by the seaside at Fisherman's Club.
The festivities will kick off with Christmas Wonderland on the evening of 24th and 25th December. The occasion will be centred on Village Square − the resort's culinary hub with four dining outlets. All outlets will be opened to create a borderless experience, and with the capacity to seat close to 400 indoor and outdoor patrons throughout the Square, there is ample distance between guests. The dinner starts from IDR 790,000 ++ and includes a four-course menu; family-style starters, plated second and main courses and all-you-can-eat desserts from the counter. Guests can further pair their dinner with artisan Christmas-themed cocktails at IDR 360,000 ++ per person.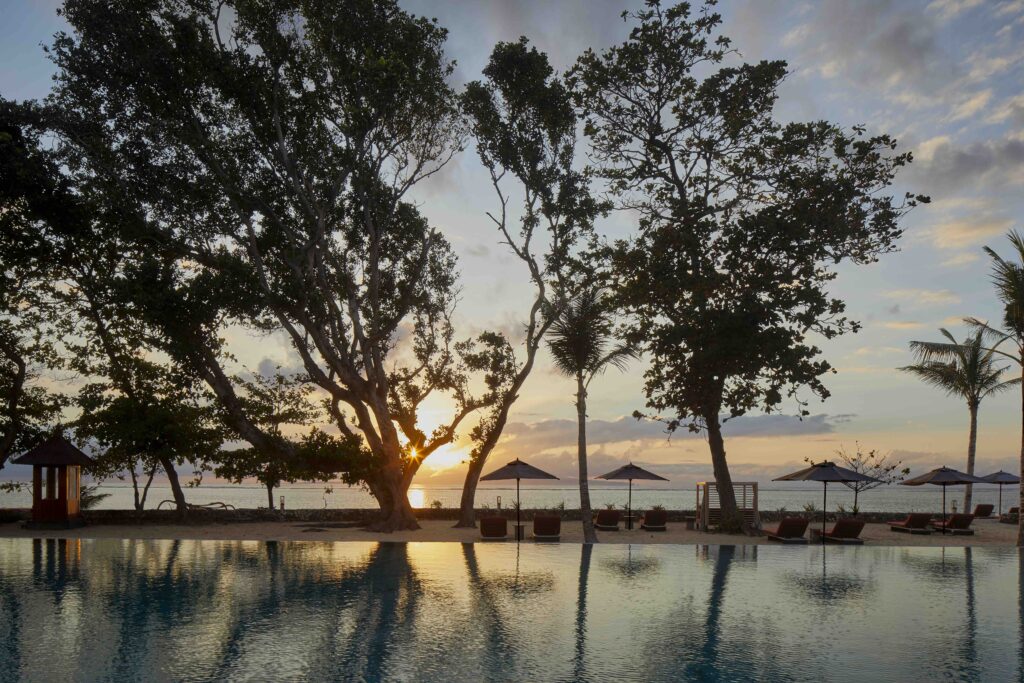 The following weekend, on 31st December, just as the itch to start a new beginning heightens, Village Square will turn into a lively food market with a tantalising spread of food from four outlets, served buffet style. Each outlet – Wok Wok, Fire Fox, Deli & Bakery, Blue Oven – will display their signature dishes, from succulent Babi Guling and Korean-style beef Kalbi, to lamb shoulder and roast duck. A wealth of oysters, ceviche and decadent desserts will also be available for guests to nibble. Themed 'Roaring Twenties', the evening is a tribute to the period of all-out fun and carefree in 1920s. To add to the festivities, a live band and a DJ will keep the evening hopping while the open-air lawn will be the dance floor for that much-needed boogie time.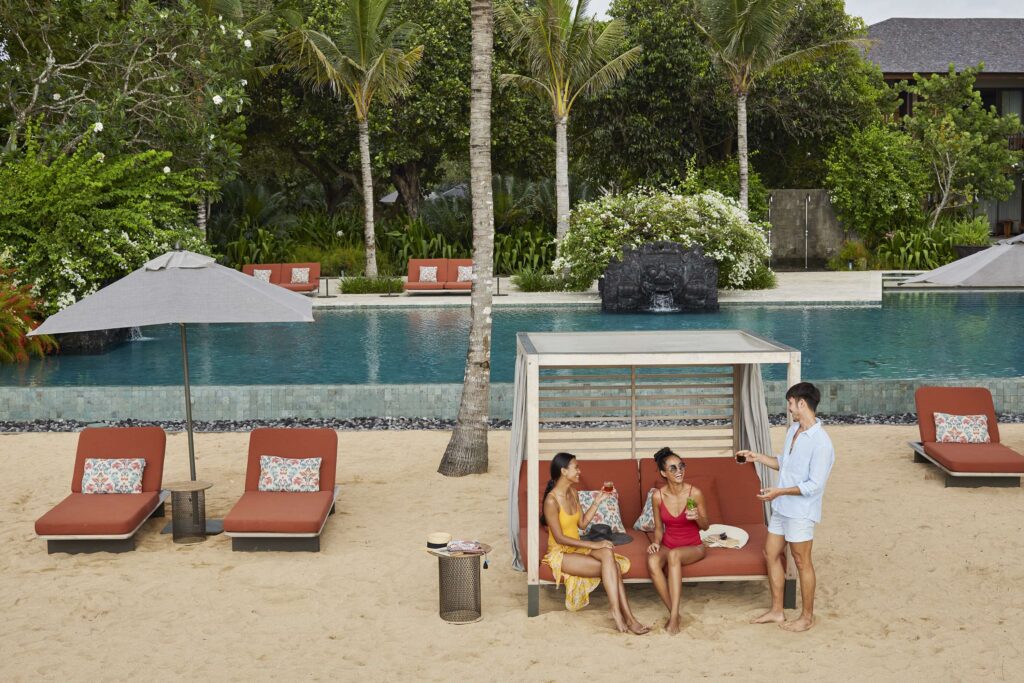 The dinner is priced at IDR 2,022,000 ++ per person including buffet and alcoholic beverage package, served from 7:00 PM to 10:00 PM. Guests who want to stay for the countdown can "top up" with an unlimited late-night-snack menu and one glass of sparkling wine at IDR 750,000 ++ per person.
If it's the seaside where you'd rather be, Fisherman's Club is an ideal choice. From 6:00 PM to 10:00 PM, guests can order from ala carte menu and afterwards a special bar-snacks menu will be available for those who plan to start 2022 with happy cheers (and tummies).
Next to irresistible dinner options, Andaz Bali also offers staycation packages for a truly immersive modern village experience. Christmas staycation package starts from IDR 7,090,000 nett for single occupancy and IDR 7,880,000 for double occupancy which includes two nights stay in Signature room and one time Christmas dinner. New Year's staycation package starts from IDR 8,722,000 nett for single occupancy and IDR 10,744,000 nett for double occupancy which includes two nights stay in Signature room and New Year's Eve dinner and free flow alcoholic beverages.
Guests have one less thing to worry about as Andaz Bali is a CHSE certified & GBAC STARTM accredited hotel, and all employees are fully vaccinated. Tracking and tracing app PeduliLindungi is mandatory for all employees, guests and vendors upon arrival.