TUMI Stars in Sony's Summer Blockbuster 'Bullet Train'
Equally striking from a distance or at close range, TUMI's 19 Degree Aluminum briefcase (HK$14,800) boasts a modern silhouette with fluid-looking, angled lines, ideal for the contemporary business traveler. Through the TUMI "Bullet Train" partnership, only 150 limited-edition briefcases are available globally from select TUMI stores and TUMI.HK. For those unable to get one of these TUMI collector's items, the full 19 Degree Aluminum product line with an assortment of beautifully sculpted travel cases is also available.
TUMI's iconic 19 Degree Aluminum collection extends beyond the briefcase and is a travel staple for every style enthusiast on the go. Combining luxury and innovation, the collection emotionally connects travelers to their own unique journeys. Super durable with fluid, beautifully contoured angles, the collection comes in both carry-on and check-in sizes and Silver, Matte Black, Texture Blush and Texture Silver finishes. This season, TUMI also introduces a new ombre colorway that is both contemporary and classic in Truffle/Saffron.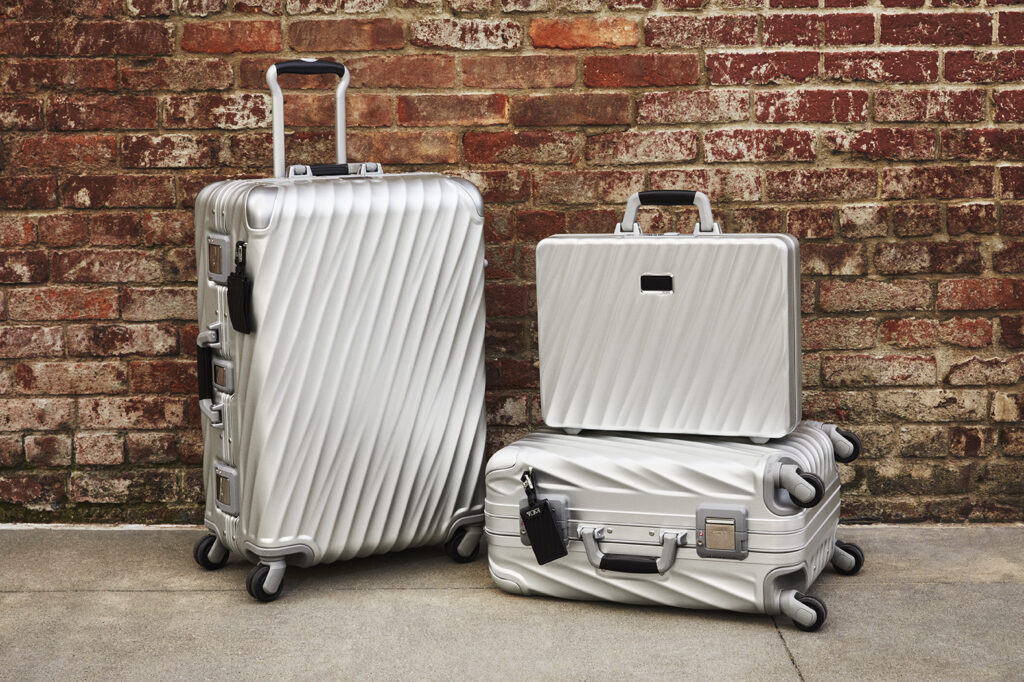 19 Degree Aluminum International Carry-on in Truffle / Saffron 
(HK$ 9,900)
19 Degree Aluminum International Carry-on in Texture Silver
(HK$9,300)
19 Degree Aluminum Extended Trip Packing Case in Texture Blush
(HK$ 12,000)