7 Nov 2023 By AWAY IN STYLE
Unlock Paradise with OUTRIGGER's 2023
PHUKET, THAILAND – OUTRIGGER Resorts & Hotels has unveiled its 2023 cyber sale. The sale offers up to 40% off resort and hotel rates. The special prices allow travellers to experience barefoot luxury and unparalleled hospitality across all of OUTRIGGER's beachfront resorts in the Maldives, Thailand, Mauritius, Fiji and Hawaii.
The limited-time offers will be available from 22 November to 4 December 2023 for the public, with early access from 6 November for OUTRIGGER DISCOVERY members – a free-to-join loyalty programme.
A sample of the cyber offers include:
Thailand's Enchanting Splendour on Display
OUTRIGGER Resorts & Hotels in Thailand give access to a realm where secluded charm meets ecotourism adventures, unbeatable Thai food and world class hospitality. Guests can save up to 35% on stays at OUTRIGGER Khao Lak Beach Resortand OUTRIGGER Surin Beach Resort, with complimentary daily breakfast and cocktails.
At OUTRIGGER Koh Samui Beach Resort adventurers can enjoy discounts up to 35% off room rates, with complimentary breakfast and exclusive bonuses via the cyber sale.
Experience Private Island Paradise in The Maldives
Guests can plunge into heavenly clear turquoise waters at OUTRIGGER Maldives Maafushivaru Resort. Award-winning service, contemporary accommodations, superlative dining and access to a marine wonderland make this a true barefoot luxury bucket list retreat.
OUTRIGGER Maldives Maafushivaru Resort guests can save up to 50% off rates and receive complimentary breakfast, premium dining experiences and value-added bonuses.
Ultimate Relaxation and Rejuvenation in Mauritius
Located in the western Indian Ocean, Mauritius offers beautiful beaches, a wonderful ecotourism hinterland and a scintillating culinary culture. OUTRIGGER Mauritius Beach Resort offers savings up to 35% off with complimentary breakfast, dinner and more.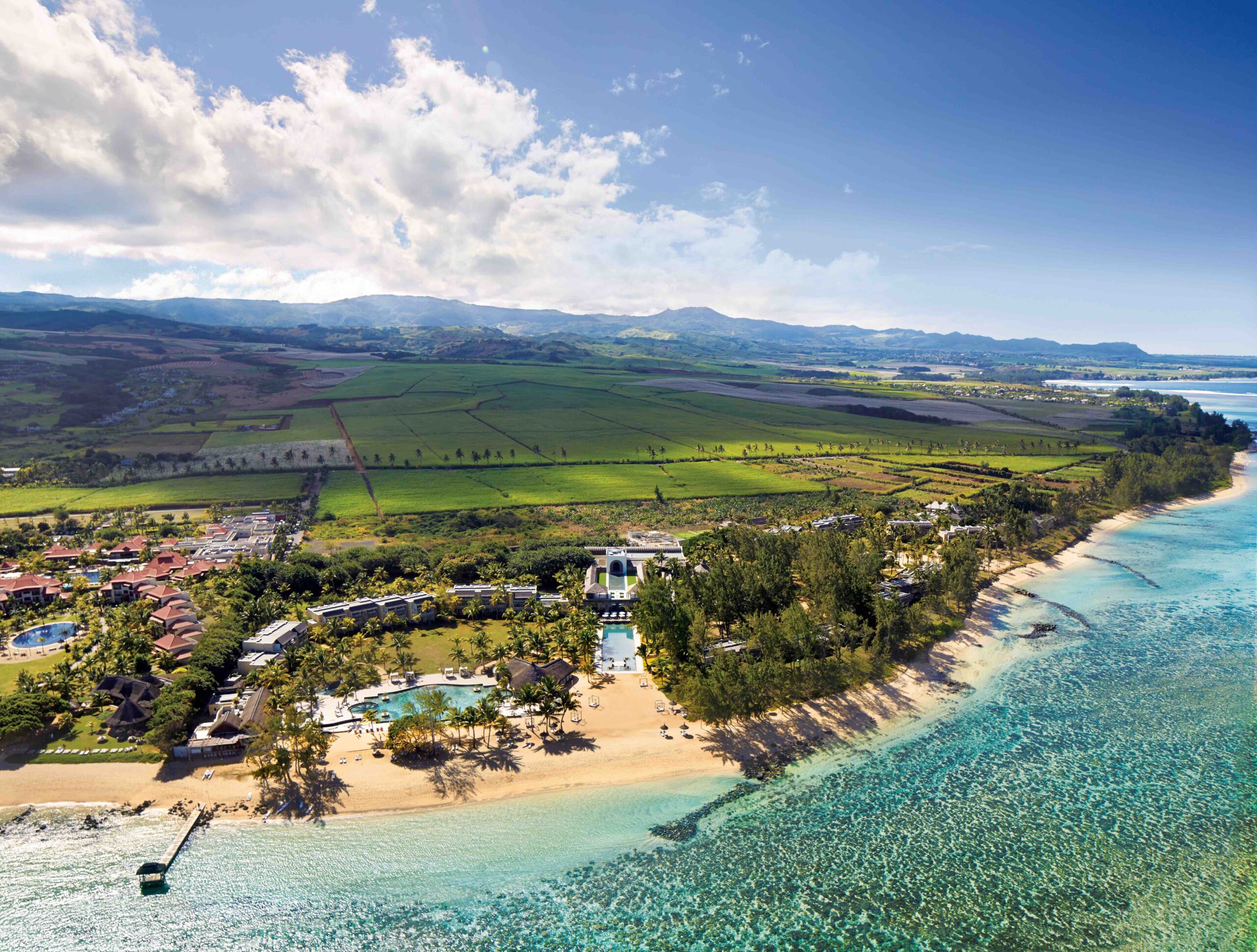 Achieve Your Bucket-List Getaway in Fiji
Fiji offers idyllic beaches, pristine ecosystems and a culture of heartfelt hospitality that connects with guests like no other destination.
OUTRIGGER Fiji Beach Resort offers discounts up to 35% off when booking six nights or more, with a Family Cultural Pass included. At Castaway Island, Fiji, guests can enjoy discounted rates up to 50% off on stays of three nights or more. The advice is, come hungry, as the deal includes a full board meal plan with the freshest Fijian cuisine.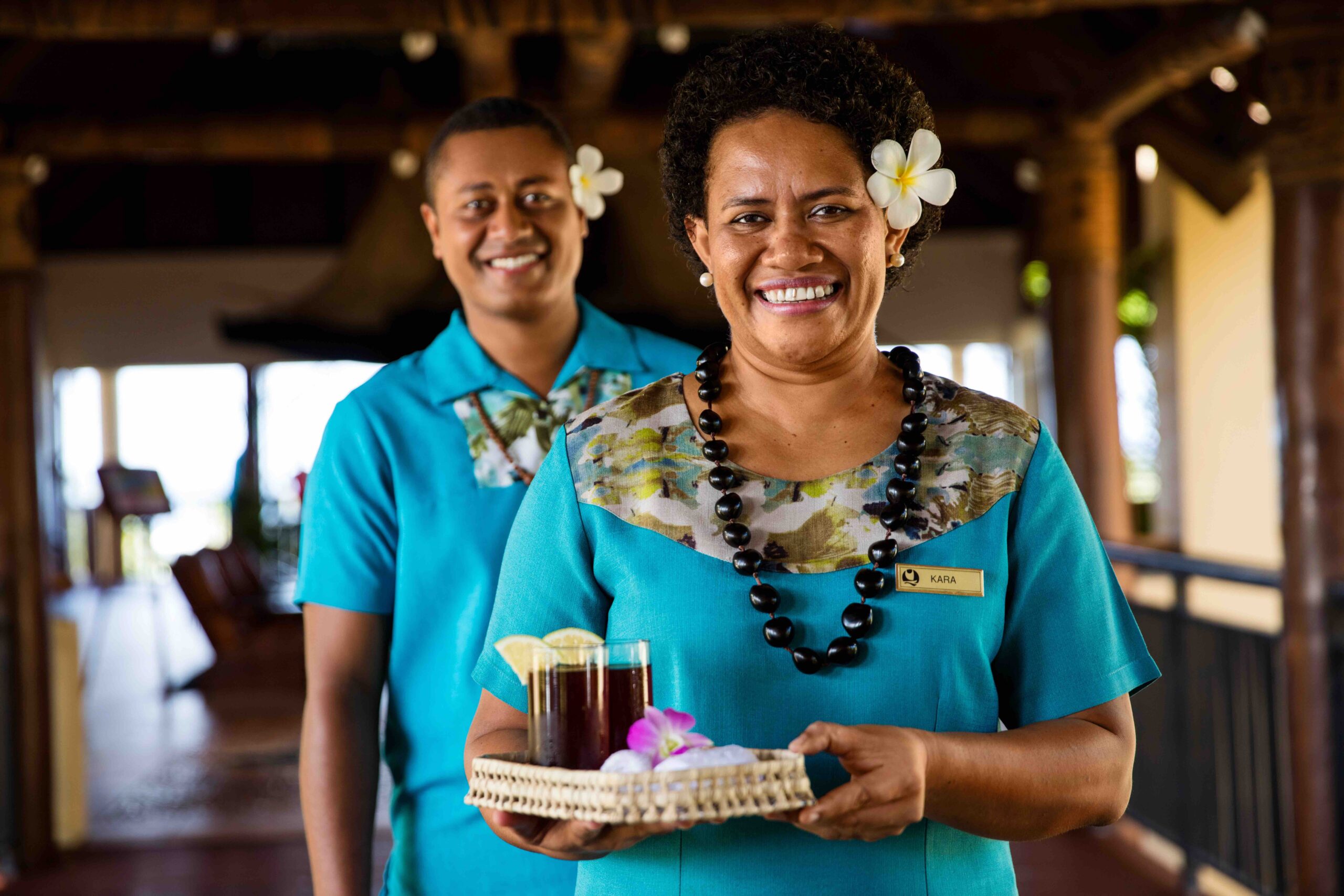 There are many additional cyber sale offerings for OUTRIGGER's numerous Hawaii properties. These are also available on OUTRIGGER.com.
Sean Dee, EVP and Chief Commercial Officer at OUTRIGGER said that the cyber sale allows travellers to lock in their next memorable family vacation, romantic retreat, solo adventure or bucket-list trip at the "best rates of the year".
"The Cyber Sale is an enduring annual tradition for OUTRIGGER, a testament to our steadfast commitment to providing exceptional value to our esteemed guests," said Dee.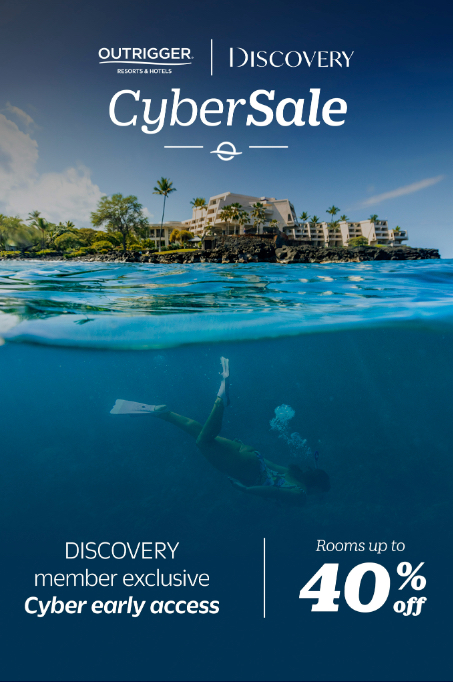 Early Access to Cyber Sale Rates for OUTRIGGER Discovery Members
As a special offering for OUTRIGGER DISCOVERY members, exclusive early access to the cyber sale runs 6-21 November, before it is open to the public. Members can secure first dibs on rates for memorable vacations. Membership is free and provides exclusive member rates, room upgrades, DISCOVERY Dollars (D$) and access to the global GHA DISCOVERY portfolio. To take advantage of all DISCOVERY perks, travellers can learn more and become a member at www.outrigger.com/discovery.