Unwrap the Holidays with BOSS, Starring Chris Hemsworth
This is a season like no other. BOSS unwraps the holidays to spotlight the special moments of joy and excitement when giving and receiving gifts. Hollywood superstar Chris Hemsworth takes a leading role, which sees the actor unwrapping, unboxing, and untying a selection of gifts – both big and small, classic, and very much unexpected. A conveyor belt of presents runs by for Chris to take his pick from and try on for size – think sleek leather wallets, sporty sneakers, a surfboard, a very famous hammer, and much more.
BOSS calls on the joy inside every box and behind every ribbon for style inspiration too.
The new collection takes BOSS gift ribbons as a key design element. All over tape patterns and sporty trims feature across many of the pieces, from jumpsuits to tracksuits, sweatshirts to sneakers.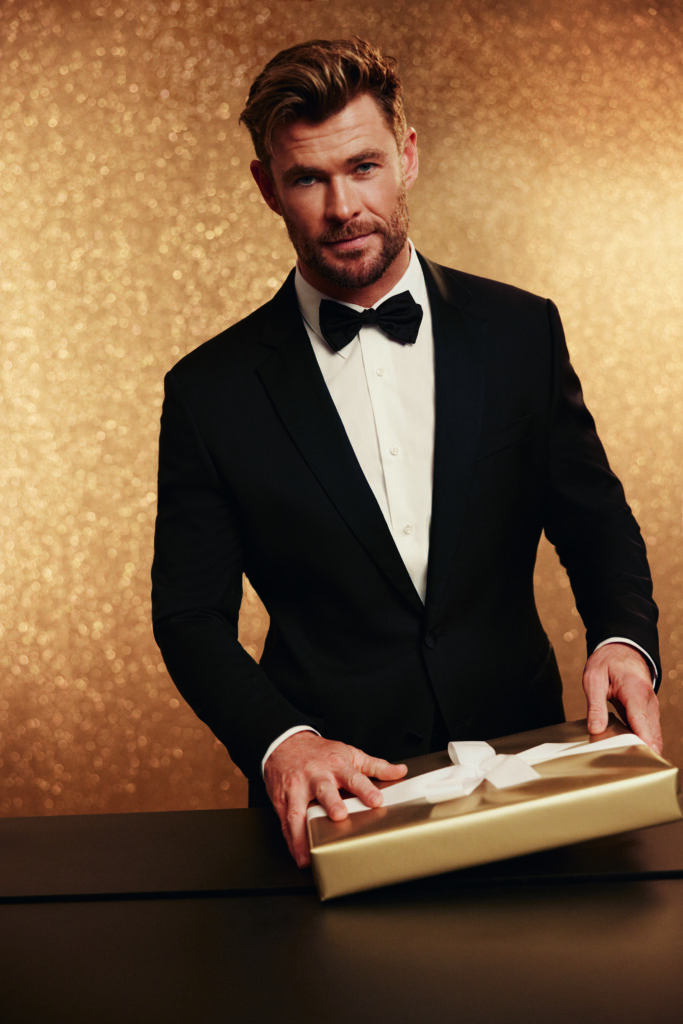 Something to suit every holiday style is ready to be discovered. Expect perfectly cut tuxedos and versatile sportswear essentials, as well sequin-covered dresses, and pajama-inspired eveningwear, while perfectly crafted accessories are ready to complete a standout festive look.
The New collection is now available to shop in Hong Kong and Macau BOSS stores. To celebrate the launch, you could get an exclusive BOSS Cocktail Shaker Set (limited quantity) upon purchase of a designated amount in BOSS store during the specified period.
Central Building BOSS store: Basement, 1-3 Pedder Street, Central (Tel: 2796-6228)
Unwrap the Holidays with BOSS, Starring Chris Hemsworth