Valentino's Pink PP Hue Enters The Everyday With Pantone
A single color, tested and refined, augmented and uplifted. The iconic Pink PP hue – first conceived for Valentino's Pink PP Fall/Winter 2022-23 Collection – tells a story of exacting standards, extensive research, and undeniable energy. Now, the hue that has taken over billboards and pulsed down the runway is entering a new sphere.
As the first European luxury fashion brand to partner with Pantone, on a signature brand color vision, the collaboration highlights the Maison's mastery of color, forever inscribing Creative Director Pierpaolo Piccioli's carefully studied hue into the lexicon of design. With the special-edition items, customers can bring a piece of Pink PP into their lives, living alongside an evocative color that forever represents a pioneering vision of fashion.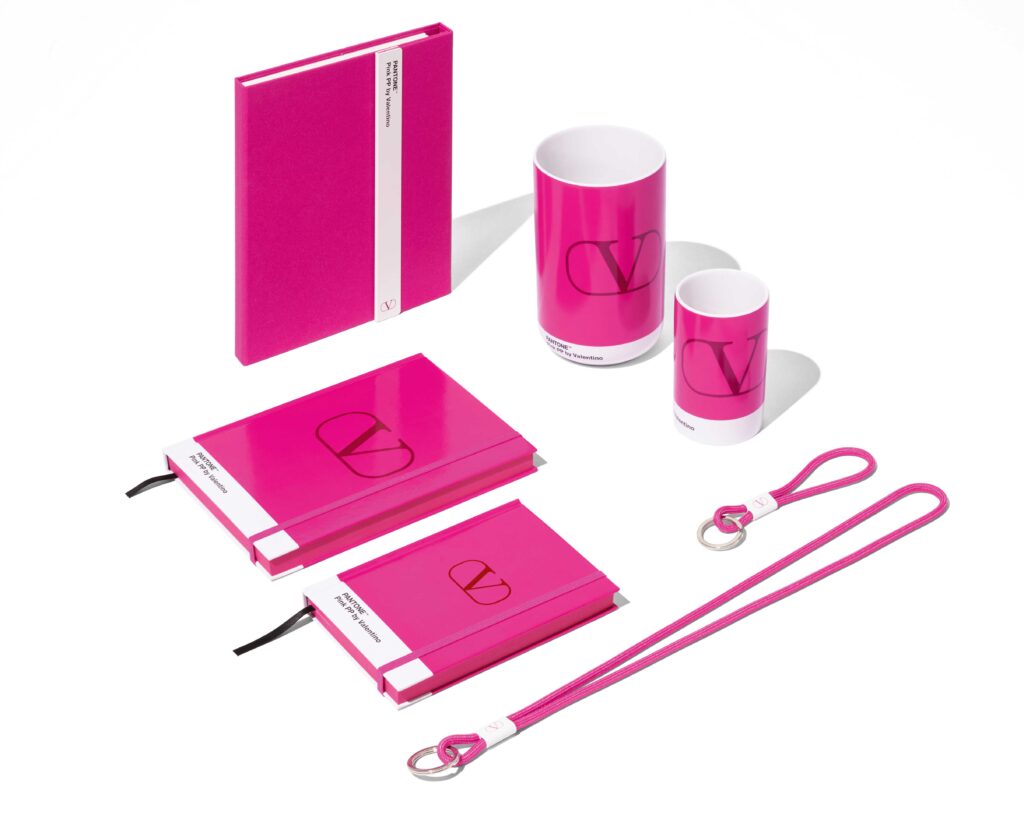 Together with the Pantone Color Institute – the definitive authority on all-things color – Valentino is releasing a selection of limited-edition objects in Pink PP, brought to life by Danish object developer Copenhagen Design ApS. Individual and unrepeatable, the color can now be seen on 11 items, ranging from to-go mugs and keychains to notebooks, jars, and even a logoed umbrella. Crafted in premium materials, each item echoes the design of the iconic Pantone chip, featuring the Pink PP by Valentino color, along with the Maison's storied logo.
To celebrate the collaboration, special pop-ups and pop- ins will be launched throughout the world in October. Entrenched in the Pink PP world, pop-ins at Valentino boutiques in Italy, France, Middle East, Singapore, Japan and more will see boutique corners drenched in the bright pink shade and sporting the 11 items. Meanwhile, special pop-ups in Tokyo's Ginza and Omotesando districts, and in Melbourne's Chadstone Mall allow the Pink PP effect to find traction through inventive installations.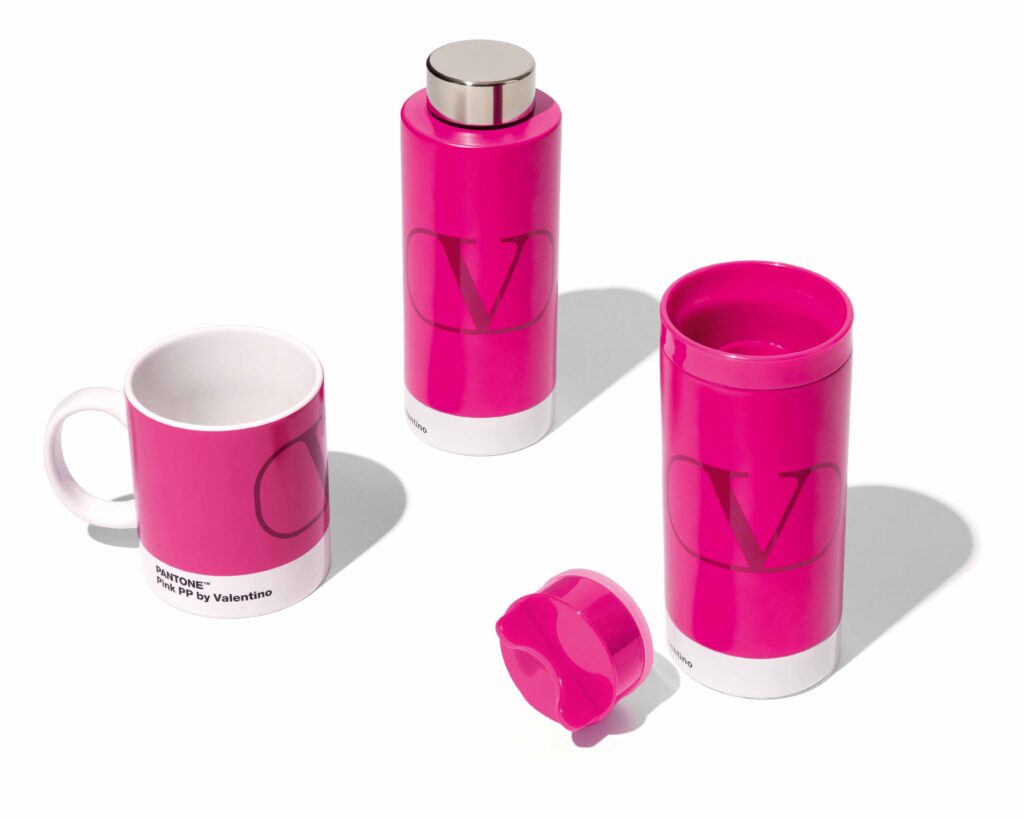 This month, the Pink PP shade will also find itself translated into the digital. Developed with Meta's Spark AR, an experience will bring users face to face with the iconic color on Instagram. Through this new digital effect, the face camera will transport users into a fully pink world, while the back camera will conjure up a digital puddle onto any surface, from which collection items will arise, giving way to a mixed reality experience. This innovative AR experience will be available to users globally starting from 10th Oct 2022 through Valentino's Instagram account.
Color holds an immense and emotive power. Through the Maison's latest collaborations, its signature hue can enter into our daily lives, leaving a carefully crafted mark on the objects we know and love.