Veggie Kingdom's Winter Solstice offerings
This December, Veggie Kingdom is bringing back its delicious and popular plant-based Winter Solstice offerings, satisfying the cravings of both vegetarians and meat-lovers.
Known for its creative plant-based interpretations of classic Chinese dishes, Veggie Kingdom is bringing back its popular Winter Solstice offerings this December, perfect for group and family gatherings. Veggie Kingdom strays away from mass produced vegetarian meat substitutes, and opts to use natural ingredients to create healthy and delicious dishes.
Celebrate this time of renewal and reunion with Veggie Kingdom's one-of-a-kind Poon Choi. Perfect for both small and large groups, Veggie Kingdom has prepared sharing portions that cater to all group sizes. The medium Poon Choi feeds four to six people at HK$888, and the large size at HK$1,388 is enough for up to 10 hungry diners. Each pot is filled to the brim with a variety of health-conscious delicacies such as vegetarian prkawns, abalone, bamboo fungus, elm fungus, lotus root and Veggie Kingdom's famous vegetarian char siu—all served with a savoury black pepper sauce and fermented bean curd.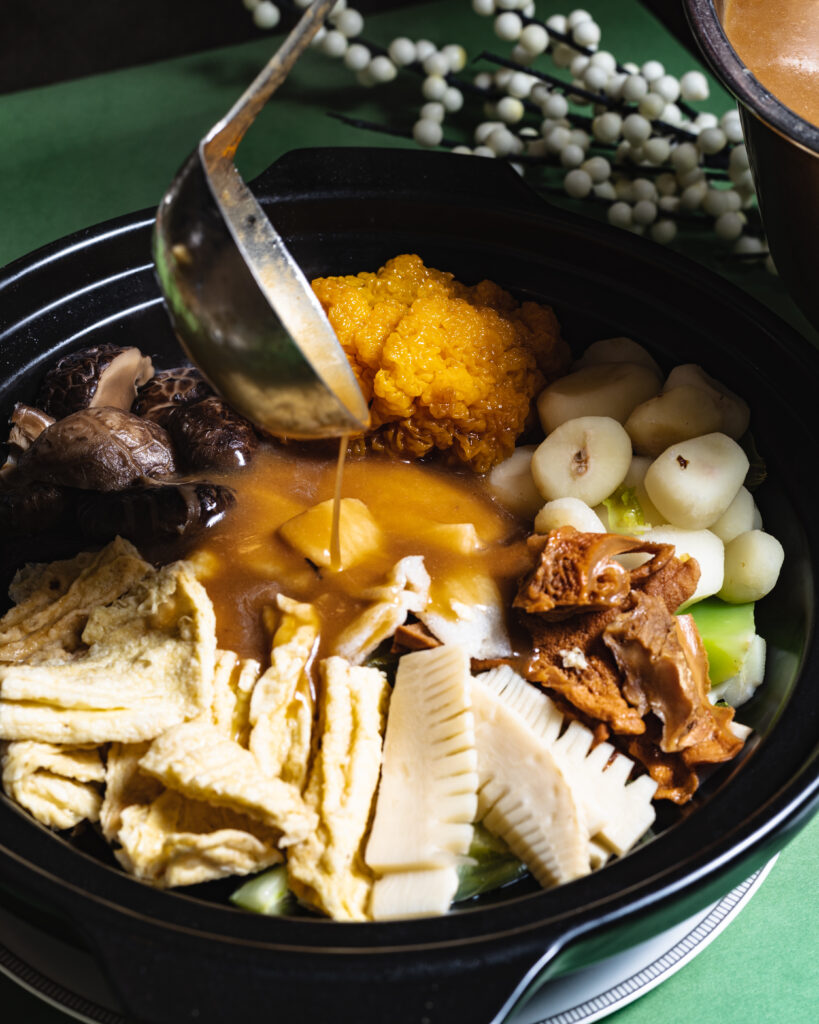 Don't miss out on Veggie Kingdom's warming Golden Winter "Lamb Stew" with Shiitake Mushroom & Cordyceps Flower Claypot Rice, priced at HK$328 serving up to four, available from 1 to 22 December. This nourishing sharing dish features an array of veggie favourites, including elm golden tremell, bamboo fungus, shiitake mushroom, and bamboo shoots with a warming side of claypot rice.
Call Veggie Kingdom directly and order in advance to enjoy an early bird 12% discount from 30 November to 15 December 2022.
Opening hours: Monday – Sunday: 11am – 4pm, 6 – 10pm
Address: 7/F, VIP Commercial Centre, 120 Canton Road, Tsim Sha Tsui, Kowloon, Hong Kong
Tel: +852 2366 0336 / +852 2366 3233
Website: www.veggiekingdom.hk