3 May 2022 By AWAY IN STYLE
Versace's Latest Eyewear – Starring Emily Ratajkowski and Maluma
Versace 2022春夏眼鏡系列形象廣告 – 由Emily Ratajkowski與Maluma主演
Versace Spring-Summer 2022 Eyewear Campaign – Starring Emily Ratajkowski and Maluma
Emily Ratajkowski和Maluma成為Versace 2022春夏眼鏡系列形象廣告的耀眼主角。
在攝影師組合Mert Alas和Marcus Piggot掌鏡的廣告照片中,Emily Ratajkowski和Maluma戴上重新演繹Versace經典Medusa Biggie款式的新款太陽眼鏡和光學眼鏡,展現動感和巨星魅力。照片的構圖大膽奪目,既捕捉兩位主角的魅力,亦完美捕捉新一季設計的獨特風格,以及Versace打造經典雋永照片的傳統。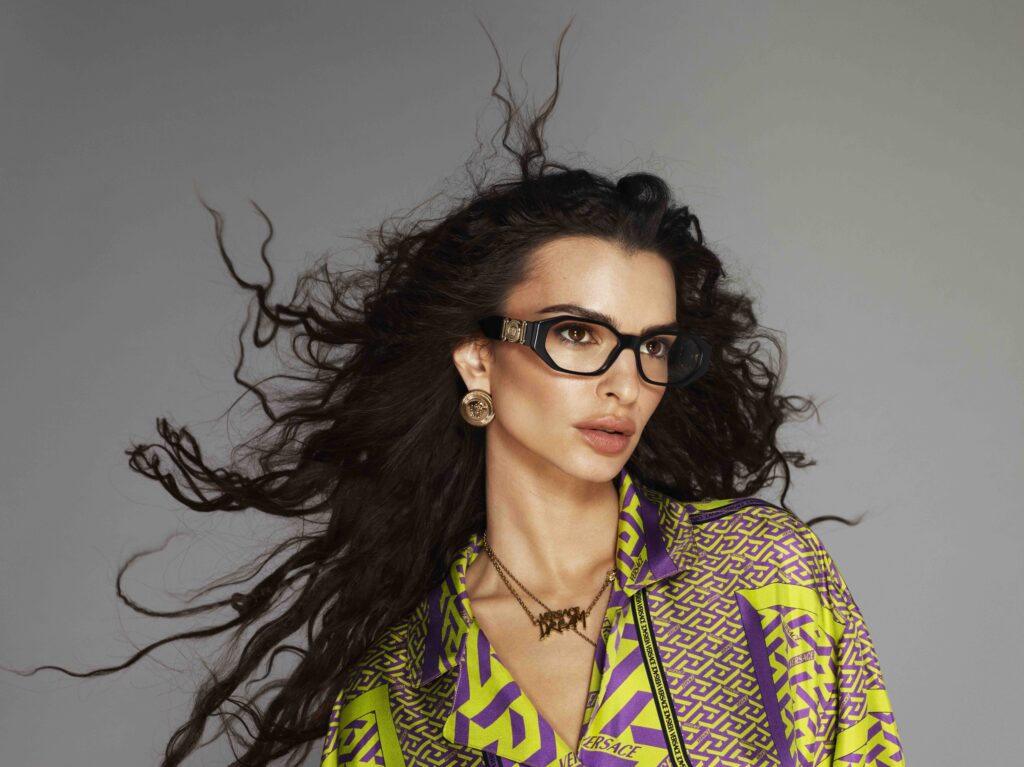 於1990年代中因Biggie Smalls (原名Christopher Wallace,又稱Notorious B.I.G.)而為人熟悉的Medusa Biggie太陽眼鏡,如今延續其傳奇地位,其獨有的金色金屬元素經過創意變奏後,巧妙點綴一系列時尚眼鏡。鮮豔螢光色或亮白色醋酸纖維鏡框,與Versace 2022春夏系列及時裝展的精彩自信造型完美映襯,特色金屬元素融入精緻的光學眼鏡和全新特大鏡框太陽眼鏡之中,展現百變風格。
鳴謝
Emily Ratajkowski
首席創意長:Donatella Versace 形象廣告創意總監:Ferdinando Verderi 攝影師:Mert Alas 和 Marcus Piggott 模特兒:Emily Ratajkowski
選角總監: Piergiorgio Del Moro 形象設計師:Jacob K 髮型師:Paul Hanlon 化妝師:Diane Kendal
Maluma
首席創意長:Donatella Versace 形象廣告創意總監:Ferdinando Verderi 攝影師:Mert Alas 和 Marcus Piggott 模特兒:Maluma
形象設計師:Jacob K 髮型師:Christian Restrepo 化妝師:Cynthia Alvarez
Emily Ratajkowski and Maluma are the stars of the Versace Spring-Summer 2022 eyewear campaign.
Captured in a series of images by the photographic duo Mert Alas and Marcus Piggott, Ratajkowski and Maluma fully embody the dynamism and stardom of new season shades and optical styles which reinterpret Versace's iconic Medusa Biggie style. Compositions are bold and powerful, in-keeping with the two stars themselves, the new season style, and Versace's culture of enduring photographic imagery.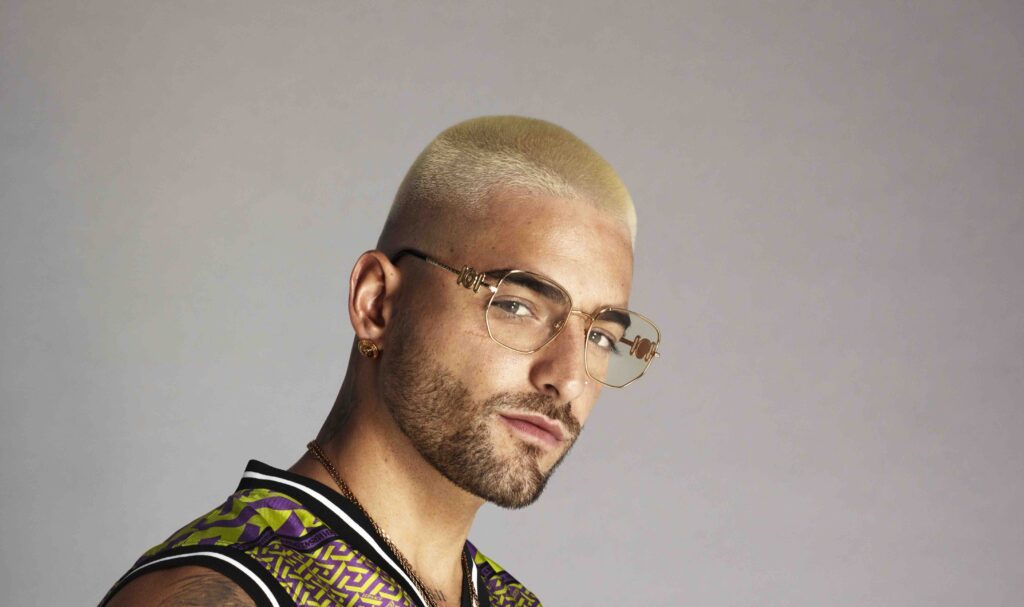 First popularized by Biggie Smalls (alias of Christopher Wallace, otherwise known as the Notorious B.I.G.) in the mid-1990s, Medusa Biggie sunglasses fully live-up to their iconic status, as the golden hardware is reinterpreted across a range of contemporary frames. Acetate in bright neon or crisp white sits within the exciting, confident world of the main Versace Spring-Summer 2022 collection and runway show. The hardware showcases its versatility as it is worked into intricate optical styles and new oversized silhouettes.
CREDITS
Emily Ratajkowski
Chief Creative Officer: Donatella Versace Campaign Creative Director: Ferdinando Verderi Photographers: Mert Alas & Marcus Piggott Starring: Emily Ratajkowski
Casting Director: Piergiorgio Del Moro
Stylist: Jacob K
Hair Stylist: Paul Hanlon
Makeup Artist: Diane Kendal
Maluma
Chief Creative Officer: Donatella Versace Campaign Creative Director: Ferdinando Verderi Photographers: Mert Alas & Marcus Piggott Starring: Maluma
Stylist: Jacob K
Hair/Barber : Christian Restrepo
Make-up : Cynthia Alvare