Vestiaire Collective Bans Fast Fashion
The bold move underlines Vestiaire Collective's founding mission to drive collective change towards a circular fashion economy. By banning fast fashion brands from the platform, the company reinforces the notion of buying quality over quantity and encourages consumers to invest in craftsmanship at better prices.
Dounia Wone, Vestiaire Collective's Chief Impact Officer says: "Fast fashion has no value, and even less in resale. We've taken this step because we don't want to be complicit in this industry which has a tremendous environmental and social impact. The current system encourages overproduction and overconsumption of low quality items and generates huge amounts of fashion waste."
This action is the latest step in Vestiaire Collective's mission to transform the fashion industry. As part of a 3-year plan, the resale platform will enlist the expertise of an external agency to create a robust set of 'fast fashion' criteria including low product quality, working conditions and carbon footprint. All brands that fit the criteria will subsequently be banned from  the site.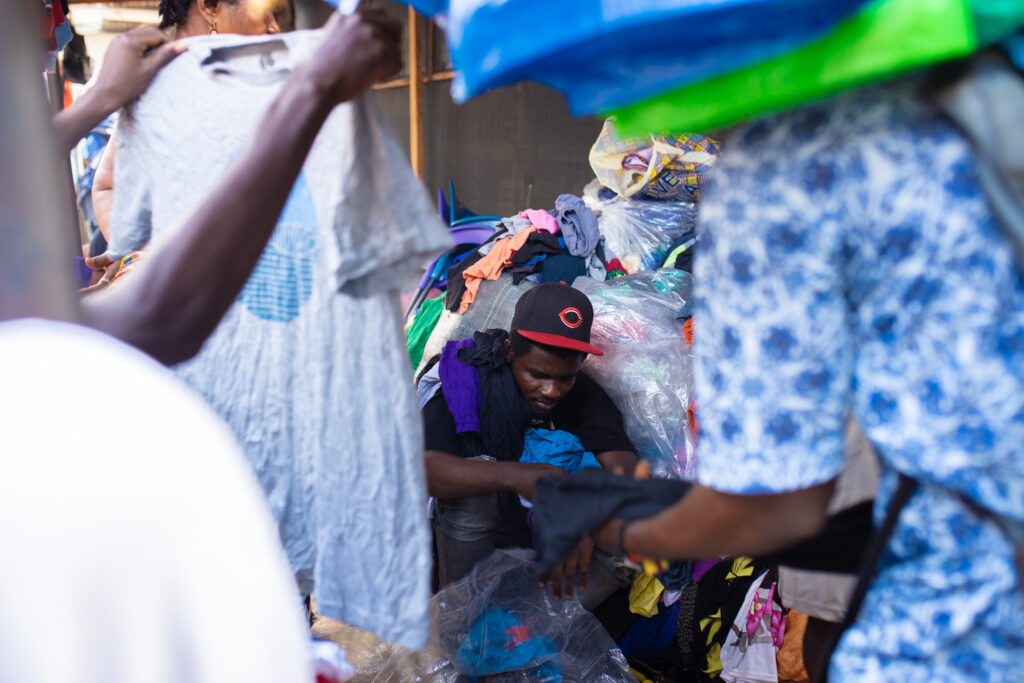 Next steps
In tandem with this announcement, Vestiaire Collective is undertaking further actions against fashion waste, by raising  awareness and lobbying for change. In October 2022, The Or hosted a team of Vestiaire Collective employees on an exploratory trip to Kantamanto in Ghana, the largest reuse and upcycling economy in the world. Roughly 15 million garments flow through the Kantamanto market every week. Of what is unbaled, 40% of items leave the market as waste, causing environmental devastation and plunging second-hand retailers into debt. This trip underlined the importance of taking immediate, radical action around fast fashion.
To ensure that this ban doesn't push the responsibility of  managing waste onto Kantamanto, Vestiaire Collective is  committed to finding and promoting practical solutions for the fast fashion items that its members already have. This includes wearing, repairing, recycling, upcycling, and constructive  donation strategies.
In November 2022, Vestiaire Collective is hosting a delegation of retailers, campaigners and innovators from The Or Foundation in Paris. Members will meet with leading industry figures, policymakers and organizations within the circular fashion movement, while lobbying for change at a governmental level. The aim is not only to raise awareness, but to support incoming legislation around Extended Producer Responsibility.
Vestiaire Collective is proud to be at the forefront of radical change needed in one of the most polluting industries in the  world. The ban is the first step of a long-term strategy that  'll impact sustainability practices on a global level. Vestiaire  Collective will publish a release each year that will cover its progress, while being accountable and transparent.