5 Apr 2022 By Betty Chung
Vietnam welcomes the world back to breath-taking nature & vibrant cities
Accor's 'For the Love of Breathtaking Vietnam' campaign allows travellers to save up to 20% at hotels & resorts across Vietnam
Offering majestic natural landscapes, ancient cultural sites, and lively cities, Vietnam is now officially open to travellers from across the world. From 16th March, quarantine is no longer required for fully vaccinated visitors, with inbound travelers only requiring a negative COVID-19 test result within 72 hours prior to departure using RT-PRC/RT-LAMP method or 24 hours via rapid antigen tests. In celebration of this key milestone, Accor has launches its "For the love of Breathtaking Vietnam" campaign, offering savings of 20% at close to 40 hotels and resorts across the country.
Accor is the largest international hotel operator in Vietnam, with hotels and resorts under the Sofitel, MGallery, Mövenpick, Pullman, Grand Mercure, Mercure, Novotel, ibis and ibis Styles brands.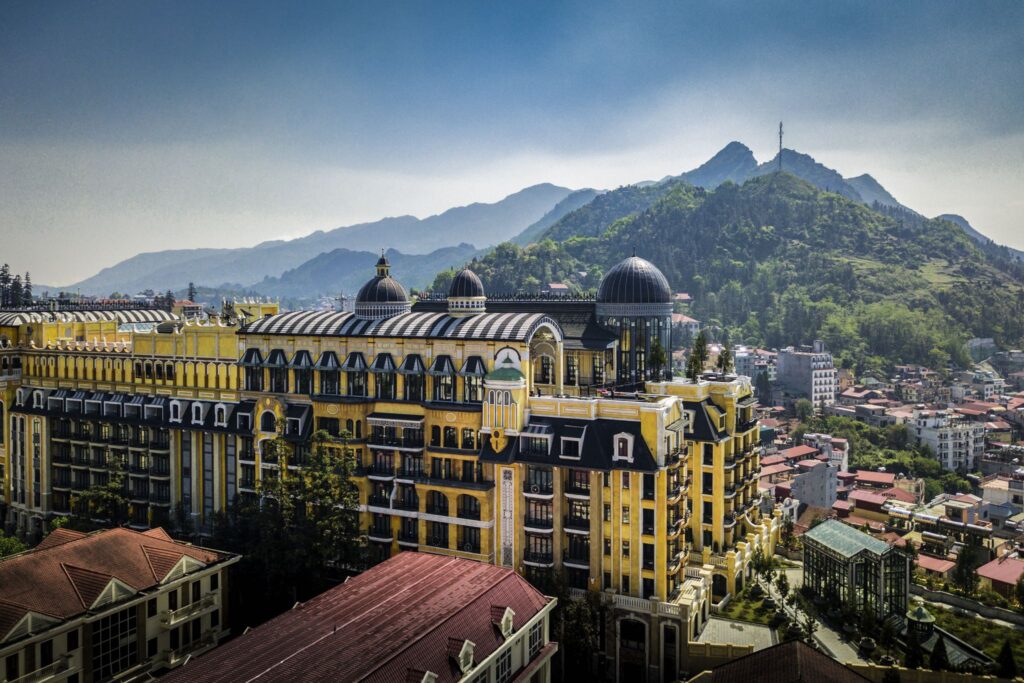 Known for its natural wonders, Vietnam is blessed with breath-taking beauty at every turn. From the magnificent mountains of Sapa, the enchanting highlands of Dalat, the clear turquoise water of Phu Quoc, and the colourful ancient town of Hoi An, Vietnam's scenic landscape is a wonderland for visitors from any part of the world. The capital city of Hanoi, and vibrant city of Ho Chi Minh are excellent hubs to set out from for explorations in the northern and southern reaches of Vietnam.
Covered by clouds and mist all year round, the beauty of Sapa is like a fairy tale. This highlands are a combination of majestic mountains, green forests and cultural discovery with the local hill tribes. Located in the town centre, Hotel de la Coupole – MGallery is an enchanting palace within the clouds, inspired by Parisian Haute Couture and traditional Hill Tribe garments.
Another beautiful mountainous destination in the North of Vietnam is Yen Tu – Quang Ninh where visitors can immerse in a picturesque landscape, visit ancient pagodas and learn about the history of King Tran Nhan Tong who guided the army to defeat the Mongolian invaders in 1285. Designed with a fascinating history in mind by Bill Bensley, Legacy Yen Tu – MGallery is known for its uniquely vibrant setting and tranquil energy where guests visit when they want to find peace in their soul.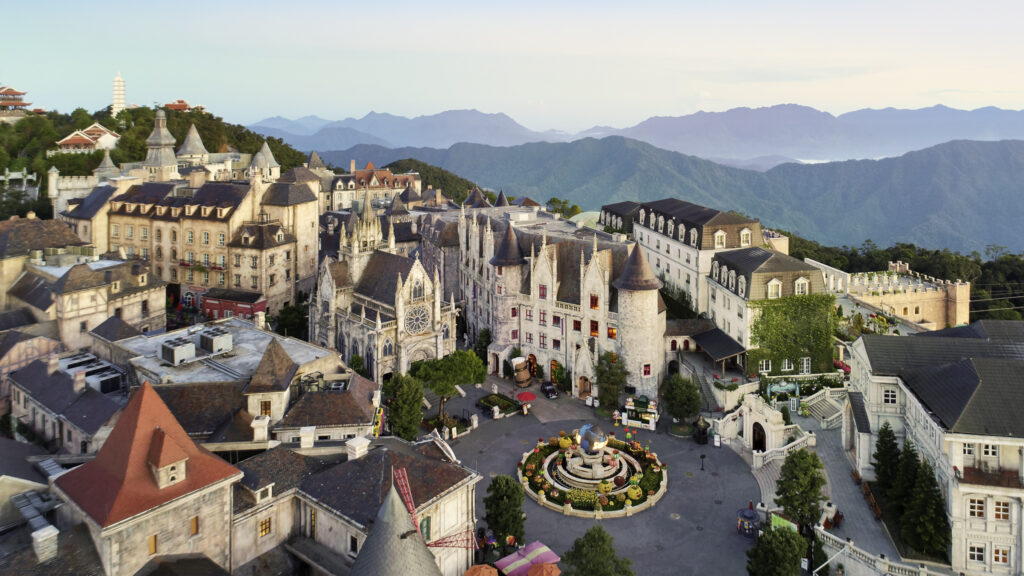 Ranked as one of the most beautiful bays in the world by various travel publications, Ha Long is favoured for its turquoise blue sea colour and limestone mountains which are surrounded by forests and spectacular seascapes. Offering a remarkable view of the bay, Novotel Ha Long Bay is an ideal location for guests to explore the city while having easy access to the beach. Located in the south of Ha Long Bay is Cat Ba Island, situated amongst an archipelago of islands and caves that is protected as a biosphere reserve. Hotel Perle D'orient Cat Ba – MGallery offers guests a sophisticated Indochine design where guests can indulge in a cozy ambiance while having an expansive view over the ocean from the hotel's expansive patio windows.
In the centre of Vietnam, Danang is known for its blue seashores and white sand beaches alongside mountains and forests. Danang is popular amongst travel enthusiasts for its rich natural scenery, relaxed pace of living and a diverse culinary experiences. Mercure Danang French Village Bana Hills is inspired by 19th century Gothic architecture, and is located 1,487 metres above sea level, with stunning views of the city below. For those wishing to be in close proximity to the city centre, the 22-floor Grand Mercure Danang offers a breath-taking view of the Golden Bridge, Han River and the architectural wonder Tran Thi Ly Bridge.
Further to the South of Vietnam is the renowned Phu Quoc, located within the Kien Giang Biosphere Reserve. Phu Quoc is the home of numerous beautiful beaches stretching across the island, as well as nighty nine mountains and prehistoric forests. The island is ideal for a family getaway with entertainment activities and resorts designed for families such as Novotel Phu Quoc Resort – an oasis where the landscape and architecture are seamlessly woven together to create a holistic experience or Mövenpick Resort Waverly Phu Quoc  –  a subtle blend of the famous Mövenpick culinary journey in tranquil surroundings. For a private vacation, La Veranda Resort Phu Quoc – MGallery invites guests to a tropical paradise with charming ambience.
Travellers can now book their escape to this enchanting country with Accor's For the Love of Breathtaking Vietnam offer and save 20%. The offer is valid for bookings until 1st January 2023 for stays until 30th January 2023. Members of Accor Plus can benefit from an additional 10% discount. For more information or to make a reservation, please visit: https://all.accor.com/promotions-offers/hot-deals-offers/owm014704-001-for-the-love-of-breathtaking-vietnam.en.shtml