Weekend Max Mara unveils its new Signature Collection From Lily With Love by Lily Aldridge
Get ready to pull out your boarding pass. Weekend Max Mara unveils its new Signature Collection called From Lily With Love consisting of the perfect summer wardrobe to pack: chic, easy, breezy. It is co-created with Lily Aldridge, a celebrated supermodel, passionate philanthropist, and newly-minted entrepreneur.
With a colorful and summery mindset, Aldridge set out to create the ultimate must-pack essentials for a planned holiday or last-minute getaway. Versatile, intriguing and finely detailed, they are suited to all occasions in all the different cities around the world.
True to her roots, an artsy vibe pervades the lineup, inspired by her father Alan Aldridge, a renowned English illustrator. "His art and style! He loved three-piece suits, denim on denim, and bright fun colors and patterns – he always looked cool and timeless," says Aldridge.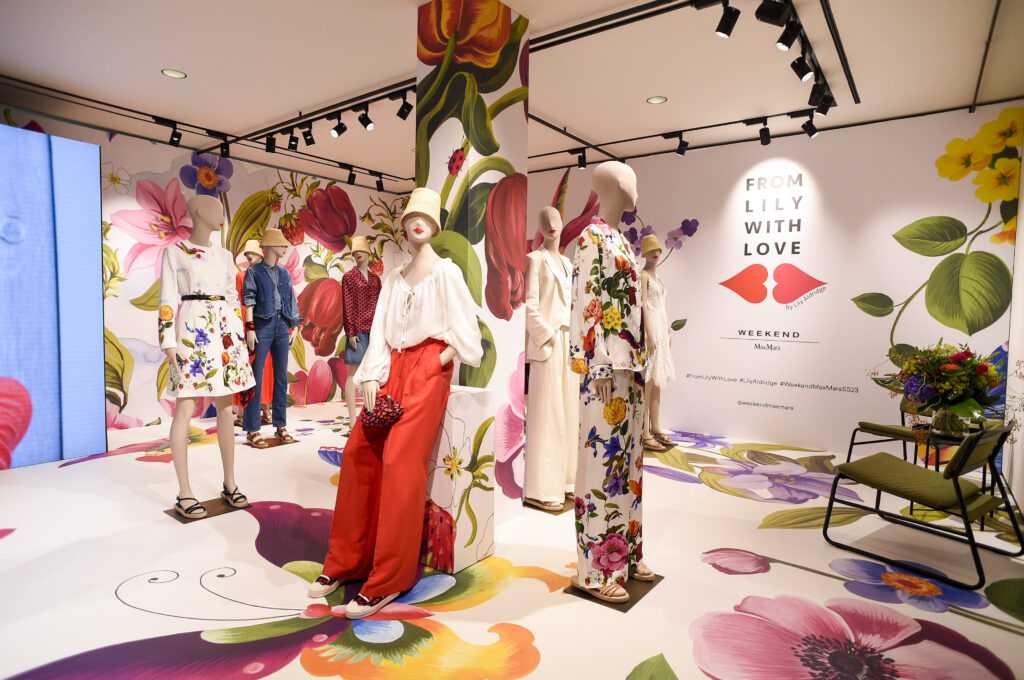 A native of Los Angeles, Aldridge hails from a large family of celebrated creative minds. Besides her father, there's her brother Miles Aldridge, an acclaimed fashion photographer and last but not least, her husband Caleb Followill, the frontman of the Kings of Leon rock band. In lending her creative touch to the project, Aldridge bonded Weekend Max Mara's core values – an authentic Italian lifestyle, a free spirit and a contemporary vision – with a Seventies hippie-meets-Boho vibe and Californian heritage.
An overall lighthearted airiness flows through via fluid shapes that are imagined to raise the cool factor in the heat from day to night, from the streets to the sand. The traditional crispness of linen tempers the formality of a vested pantsuit while the sporty aura of denim is elevated by exquisitely embroidered motifs reminiscent of the collection's prints. Floaty and romantic, dresses are a favorite either in finely decorated eyelet cotton or in gauzy textures. Similarly, pretty tops and bishop-sleeved blouses billow delicately in the warm breeze. Printed with Alan Aldridge's floral motifs, a fluid pajama set comprising of shirt and trousers in slinky silk twill embraces an East- meets-West feel with a sunup-to-nightfall versatility.
Adding the final touch are the accessories: a new version of the iconic Pasticcino Bag, a hat, silk scarves, and shoes.
"This quite eclectic mix of pieces with a certain timelessness is a lot like me!" muses Aldridge.
@weekendmaxmara @weekendmaxmarahk @lilyaldridge
#FromLilyWithLove #LilyAldridge #WeekendMaxMaraSS23