What's New at Cap Juluca, A Belmond Hotel, Anguilla
A new restaurant, experiences, and flight route make Cap Juluca a must this winter
Cap Juluca, A Belmond Hotel, Anguilla will reopen for the 2021/22 season on October 22 with a new Peruvian restaurant, the only one on the island; two new guest experiences; special programming for Thanksgiving and festive season; and a new direct flight from Miami launching on December 11 with American Airlines.
New Restaurant: Uchu
Taking inspiration from Belmond's collection of properties in Peru, Uchu, named after the Quechuan word for spice, will feature a menu of contemporary Peruvian cuisine inspired by three of the country's regions: the coast, the jungle, and the highlands. The restaurant will offer a casual chic seafront dining option by day with a lunch menu based on local seafood, including ceviche, Anguillan crab cakes, and Quinoa Poke. As the sun fades, Uchu will transform into a stylishly elegant lounge complemented with live DJ entertainment.
Highlights on the menu will include Pollo Pachamanquero traditionally prepared in a clay pot; Lomo Saltado, a traditional stir fry; and a Red Snapper Patarashca, originating from Peru's Amazon region. Don't miss the Raspadilla Cart – a traditional shaved ice maker offering a cool treat in the afternoon sun– or the Ceviche Bar serving up the freshest seafood. Surrounded by natural wooden tones, lush tropical flora, and the sparkling emerald infinity pool, Uchu seamlessly blends Peru's culinary diversity with Anguilla's connection to the sea. The launch rounds out Cap Juluca's extensive food and beverage options with four restaurants, also including traditional Caribbean at Pimms, Italian in partnership with Cipriani at Cip's by Cipriani, and the casual beachside Cap Shack, the property's vintage food truck.
Pisco is at the heart of the new signature cocktail menu. Complemented with fruits and herbs native to Peru, such as lemongrass, cape gooseberry, and eucalyptus, refreshing twists on the classic piscolada and ginger vanilla mojitos will be served – mirroring Uchu's regional experience. A favorite will be the chicha morada sours, served as popsicles for a fun, contemporary twist on the classic drink originating in the Andean regions. A variety of Peruvian wines and artisanal beers will also be available.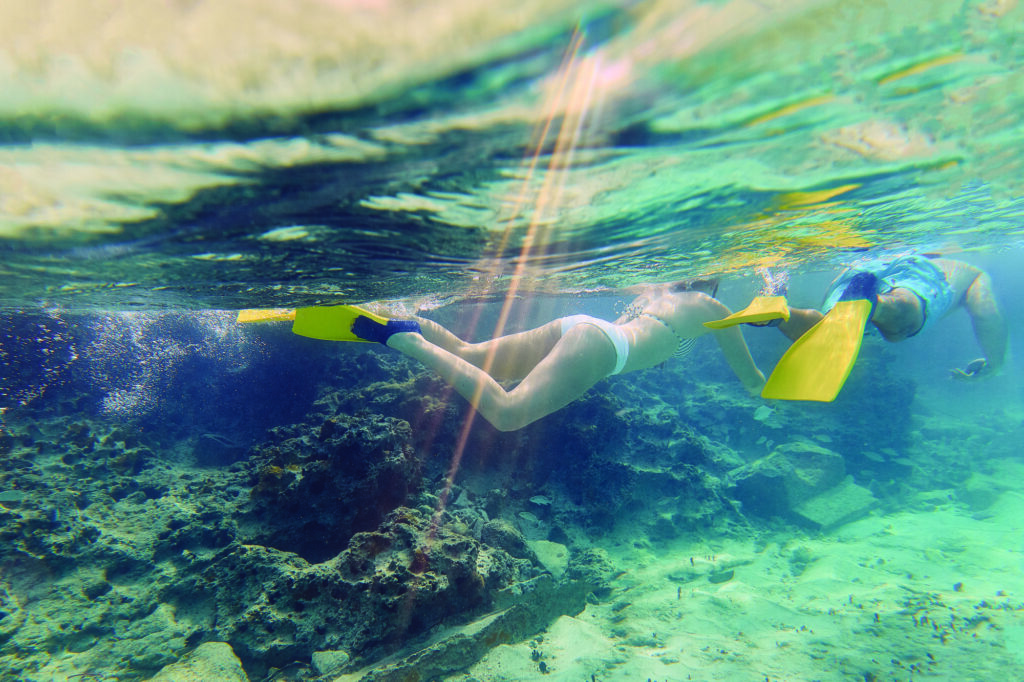 Island Experiences
Cap Juluca is launching two new experiences this season. Honoring Anguilla's reverence of the sea, Belmond guests can join local third-generation Anguillan fisherman Shawn Romney to learn about the importance fishing has for the local community. Using a traditional yo-yo reel, they will head over to the eastern point of Maundays Bay, a favorite local fishing spot for decades, and cast a line searching for a yellowtail snapper, blue runner, or parrotfish before taking the fresh catch back to Uchu for a private ceviche lunch. The two-hour fishing experience is offered complimentary for up to four guests at a time, excluding the ceviche lunch.
Set off in the property's sea blue vintage Volkswagen van to explore the island's 33 beaches. Guided by a Belmond Villa Host, no detail is overlooked for a perfect beach day, outfitted with beach chairs, towels, a cooler stocked with refreshing water, lemonade and frozen fruits, and a polaroid camera to capture candid shots from the day. A gourmet picnic lunch will be set up filled with a la carte menu items such as a smoked salmon poke bowl or lobster sandwich. As the sun sets, guests can opt for a champagne toast and sunset cruise back to Maundays Bay. The experience starts at $800 plus service fees for two people; additional $500 for the optional sunset cruise, depending on available boat.
These two new offers further enhance a robust variety of experiences on property. A playground for water activities, guests can also venture on an offshore trip to the tiny chain of uninhabited islands of Prickly Pear Cays, acquire an open water dive certification, or take part in windsurfing, water skiing, or snorkeling off the coast. As the sun rises, avid bird watchers can join local conservationist Jackie Cestero on a morning walk around Cove Pond, a nesting habitat for over forty species of tropical birds – from the green-throated Carib to the Antillean Bullfinch. Guests looking for a little relaxation can spend the afternoon at the Arawak Spa villa, located just 30 steps away from the water's edge, featuring a private swimming pool, fitness center, three all-suite treatment villas and private relaxation terraces that overlook the Caribbean Sea. Treatments incorporate local and organic ingredients, including Anguillan salt, balsam bush, clay, and even a touch of Mount Gay rum.
Celebrate by the Sea
A white winter takes on new meaning in Anguilla. Skip the below freezing temperatures and head south for miles of white sand beaches and balmy 80 degrees days. The festive season in Anguilla is centered around great food and family fun, savoring mouth-watering coconut tarts and rum cakes or decorating the native, white flowered five-finger bush. Cap Juluca will host a roster of daily programming for couples and families alike, including wine tastings, sunset sails, tennis lessons, rum tastings, salt-scrub- making classes, an iron man swim along Maundays Bay, and more. For some extra yuletide spirit, there will be a choir performance, Carol of the Bells, on December 24 and a kids gift opening along with eggnog and s'mores on Christmas Day. Then, raise a glass to the new year island-style at the all-white New Year's Gala – filled with a four-course dinner menu, live music, dancing, and fireworks over the sea.
Private Pool Villas
Cap Juluca's three- and five-bedroom villas offer optimal seclusion for family and friends traveling this winter. The multi-story pool villas include a full kitchen with a dining atrium for private meals, direct beach access, and a personal freshwater swimming pool. Guests can spread out with 5,540 square feet of space – nestled in a private area of the property's beachfront. 24/7 villa host service is on hand to assist with arranging group activities from a sunset cruise to tennis lessons, assist with dinner reservations, and share local insight into island experiences.