1 Sep 2022 By AWAY IN STYLE
World Class All Stars at Zephyr – Hyatt Regency Sydney
Luxury sky bar, Zephyr will play host to the launch of World Class Cocktail Festival 2022, from 5:30pm on Friday 9 September, featuring cocktails from the world's best bartenders; World Class Global Bartender of the Year 2021 James Grant, Kaitlyn Stewart who won this prestigious title in 2017 and Tim Phillips-Johansson, the trophy holder for 2012. Enjoy a stunning skyline backdrop and try the world's best drinks, with Don Julio tequila, Johnnie Walker whisky and Ron Zacapa 23.
Friday 9 September, 5:30pm – Cocktails by James Grant
6:30pm – Cocktails by Kaitlyn Stewart
7:30pm – Cocktails by Tim Phillips-Johansson
Zephyr Bar Sydney
Level 12, Hyatt Regency Sydney
161 Sussex Street, Sydney NSW 2000
About Zephyr:
Perched on Level 12 of Hyatt Regency Sydney hotel, Zephyr is a luxury sky bar that's risen above the rest. Awarded Hotel Bar of the Year in 2020 and 2021 at the HM Awards, Zephyr rooftop bar offers a nautical inspired setting with unrivalled, waterfront views across Sydney's Darling Harbour.
zephyrbarsydney.com
About Diageo World Class:
World Class is on a mission to inspire people to drink better and create unforgettable experiences in the process. Whether at home or in a bar, World Class encourages consumers to think and care about what, where and how they drink, and in doing so, discover the best of cocktail culture. World Class has supported, trained and inspired over 400,000 bartenders across the globe for the past thirteen years, while partnering them with the world's finest spirits – the Diageo Reserve collection. World Class is the authority on the global drinks industry for information on the latest drinks, trends, cocktail recipes and industry insight.
About World Class Cocktail Festivals
World Class Cocktail Festivals are exciting city-wide experiences held in key locations around the world, welcoming drinks enthusiasts to experience and celebrate cocktail culture. From parties to pop-ups, masterclasses to make-your-own events, the festivals provide a vibrant, colourful and tasty way to experience the skills, creativity and charisma that lie at the heart of world class cocktails.
worldclasscocktailfestival.com
World Class Bartenders
Kaitlyn Stewart
Kaitlyn Stewart is a Global Bartending Champion. In 2017, she was the first Canadian to win the prestigious World Class Global Bartender of The Year, title. Since then, she has been traveling the world giving seminars on spirits and hospitality, doing guest shifts at some of the world's best bars and judging international bartending competitions. Kaitlyn has been in the hospitality industry for 17 years. Working at a variety of award-winning restaurants and bars. She has written countless cocktail menus and has consulted on several projects both locally and internationally.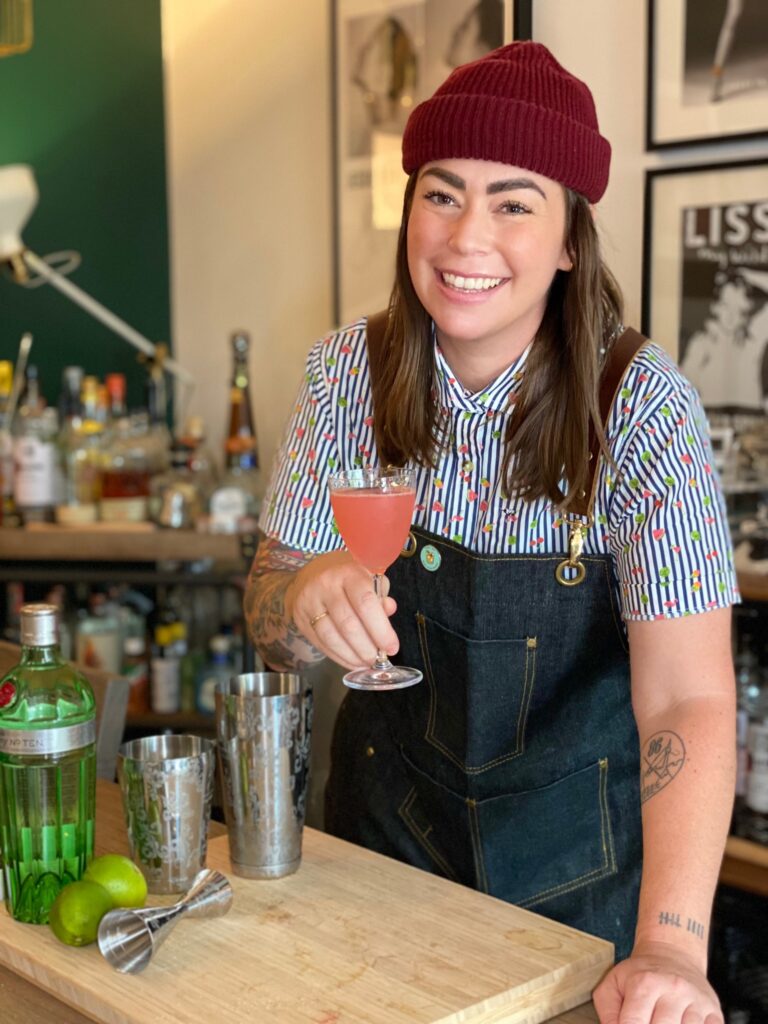 James Grant
World Class Global Bartender of the Year 2022, James Grant, is currently Bar Manager at Little Hong Kong in Edmonton, Canada where he started his menu-free cocktail programme 5 years ago. Since winning the competition last year, James has travelled across the world judging local World Class competitions and meeting bartenders and customers along the way. James was recently awarded Canada's Best Bartender of the Year 2022 and was a Top 10 Nominee in Tales of the Cocktail Spirited Awards' International Bartender of the Year 2022.
Tim Philips-Johansson, Global Brand Ambassador Johnnie Walker
Originally from Melbourne, Tim Philips-Johansson is Australia's most awarded bartender having honed his craft in multiple cities and the best bars around the world including Black Pearl (Melbourne), Milk & Honey (London and New York), and The Clubhouse (France). Tim was the founder of four-time Australian cocktail bar of the year, and five-time World's 50 Best Bars entrant; Bulletin Place, as well as restaurant; Dead Ringer.
Now, as Johnnie Walker's new Global Brand Ambassador, Tim is on a mission to help take Scotch from the four corners of Scotland, to the four corners of world. With over 20 years' experience in hospitality, Tim is one of the drinks industry's most influential identities – UK Bartender of the Year (Class Magazine, 2011), Australian Bartender of the year (2011, 2012 Bartender Magazine, Bars & Clubs Magazine), and is a Diageo World Class Global Winner (Rio de Janeiro, 2012).