2 Jan 2023 By AWAY IN STYLE
XYZ Invite People on a Journey to Mental Wellness for the New Year
@youarexyz #youarexyz 
No matter the season, mental wellness is key to navigating the stresses and challenges of daily life. The start of a new year presents an opportunity to focus on our mental wellness and set our intentions for a healthy mindset for the year ahead. XYZ, a pioneer of Yin Yang holistic fitness in Hong Kong, offers a range of classes that help bring balance back to create the harmony we seek between our physical, emotional and spiritual selves.
Starting by embracing yang energy at Grow Young, one of the signature spinning classes in the "Cave", that helps strengthen riders' stamina through resistance, not speed. Perfect for those who wish to grow their confidence as they master their own energy; ultimately creating a force of nature powering through physical and mental barriers.
We then start awakening both our body and soul with classes hosted in the studio's functional room – the "Mycelium" where classes focus on elevating the functionality of our physical and mental selves. XYZ Yoga Strength is one of the key classes held here that can awaken and tone the body through a series of strengthening poses, improving our mobility, strength, flexibility and endurance. 
Lastly, we go inwards to classes held in the studio's yin-focused room, the "Cocoon" which we use movement and sound as tools for people to gain awareness of the mind-body connection. XYZ Sound Healing is held in this room bringing you into a journey of deep relaxation and meditation with the healing sound and vibration of crystal singing bowls.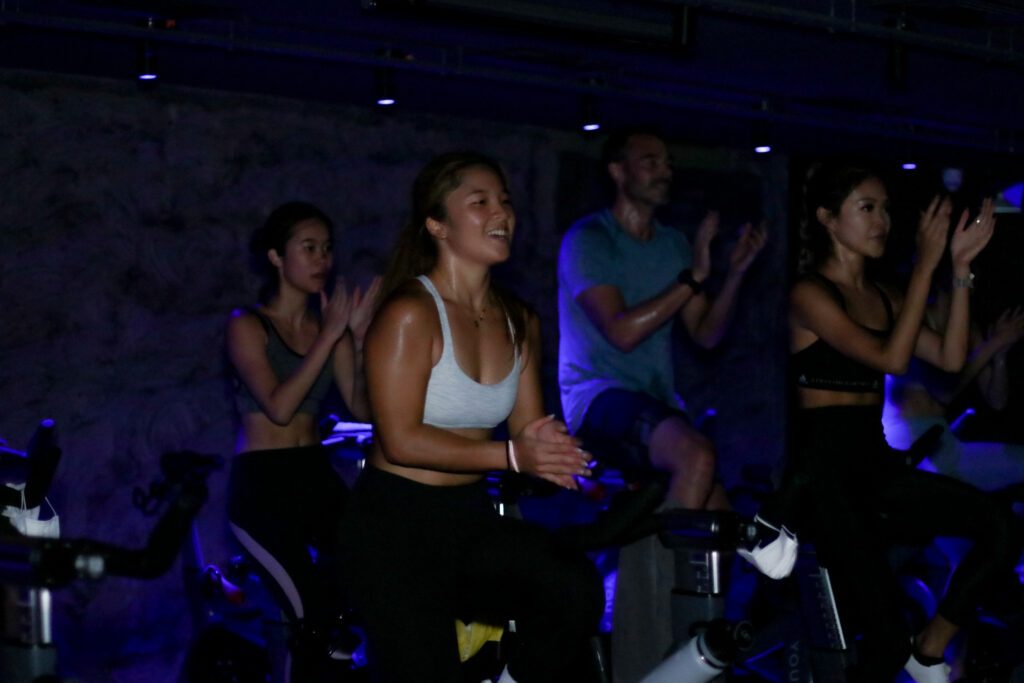 Other classes that focus on mindfulness and assist in optimal wellbeing include XYZ Detox Flow, also available in the "Cocoon", is set to be led by experienced yoga teacher, Lisa Mak. The class aims to reboot the body with different twists and bends in order to stimulate organs and the lymphatic system. 
XYZ aspires to be the anchor for people moving through big and small transitions in life. As we transit from 2022 to 2023, from pandemic to a post-pandemic new normal, we invite you to join us to explore, embrace, exercise, engage and celebrate everything you are. 
Humans are creatures of habit.  Understanding 21 days are needed to build a new habit, XYZ is offering a 21 day unlimited class access for $1,111 HKD to pave your confidence and create a consistent habit for 2023. Available from now until the end of January 2023, please access https://www.youarexyz.com/21daystrial for more information.