XYZ Takes the Next Step in its Evolution, Expanding Beyond Spin to Embrace Yin Yang Holistic Fitness
Ever since Belinda Koo launched the boutique cycling studio in 2013, XYZ has been a place to strengthen cardio health, release stress and be part of a close-knit community. Now, following Koo's own journey of soul searching and self-exploration, XYZ is entering a new chapter focused on creating wholeness and balancing yin with yang to achieve a harmony that radiates happiness. The opening of their new studio at the heart of Central will introduce classes expanding pass spin to include yoga, bootcamp, dance, and more.
The Chinese principle of yin and yang states that all things exist as inseparable and contradictory opposites, and that a correct balance between the two is necessary to achieve harmony. Unlike a conventional gym or fitness centre, the new XYZ brings these ancient teachings into modern life by focusing on Yin Yang Holistic Fitness. This integrated approach enables members to develop their own harmonic balance and enjoy optimal well-being.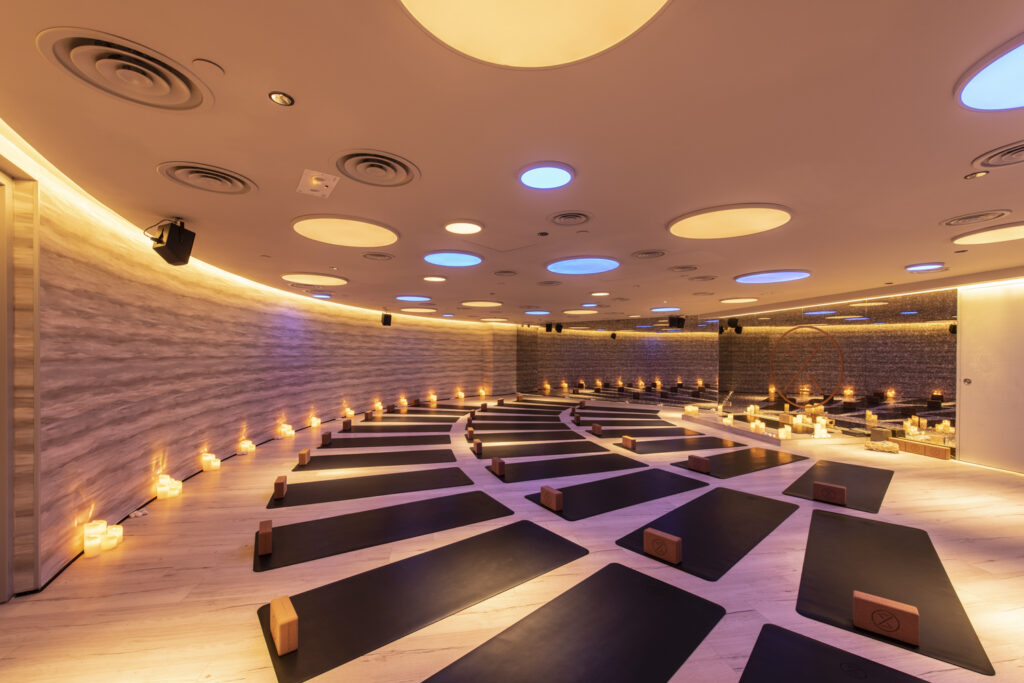 XYZ's Studio Opening and New Class Offerings
Located at 12/F China Building in Central, the new studio spans 9,439 square feet with three distinct spaces including the newly introduced room – 'Mycelium', alongside 'Cocoon and 'Cave' – each hosting meticulously crafted classes to explore connections on physical, emotional and spiritual levels with the intention of balancing yin with yang.
Mycelium, or "where we go below", is a place to find connections, discover a sense of oneness and become a mere wave in a mighty ocean. Classes, which are a combination of yin and yang, range from heart pumping classes such as 1Heart – a bootcamp course allowing the heartbeat to synchronise with the music, ultimately expanding our capacity to receive love, to Grounding Your Roots – a yoga course in which attendees focus on alignment, strength building and body awareness. Classes are led by setting intentions together, so that everyone can feel the power of the collective.
Cocoon, "where we go beyond", takes on the slower yin energy. It embodies a new world of potential and possibility, allowing calcified pockets in our body to dissolve, making new space for new possibilities. Cocoon focuses on classes that emphasise feeling and breathing without judgement or prescribed body alignment. Its signature class, MOMM (Mind of Movement), is a transcendental yoga flow that allows us to connect our body to our mind and our mind to our body – letting us feel every bit of ourselves both emotionally and physically.
Cave, otherwise known as "where we go back", focuses on physical yang energy. Here we find playfulness, power and performance, a place to recharge our bodies and regain control. In addition to XYZ's signature Born to Move spin class, Cave will host new offerings such as Back to Mine, in which participants are encouraged to set their own pace based on the music and the rhythm of their own body, to be curious of what is happening within and to explore the possibilities within each one of us to become our own master, our own magic, our own knowing.
As an ongoing initiative, XYZ will be collaborating with international instructors and therapists on various workshops within the spaces to advocate and embrace the new principle. The First partnership will be a self-immersed spin class named Shift, which combines elements of music and positive affirmation cues from ALL ABOUT YOU – a hypnotherapy and mental wellness centre. Stay tuned for more unique workshops and classes.
@youarexyz #youarexyz