5 Jul 2022 By AWAY IN STYLE
Young Jewellery Brand Chellery Jewellery Breaks The Tradition Professional Revolution with Craft Inheritance
(Hong Kong, 4 July 2022) Chellery Jewellery, the Hong Kong's young jewellery brand for daily wear and wedding jewellery collections, tailor-made jewellery designs with customers' unique stories and jewellery renovation, which also works with famous photographers and artists for styling shoots. The brand inherits the 50-year-old family craftsmanship and owns its factory in Jordan to create intellectual, fashionable and young jewellery.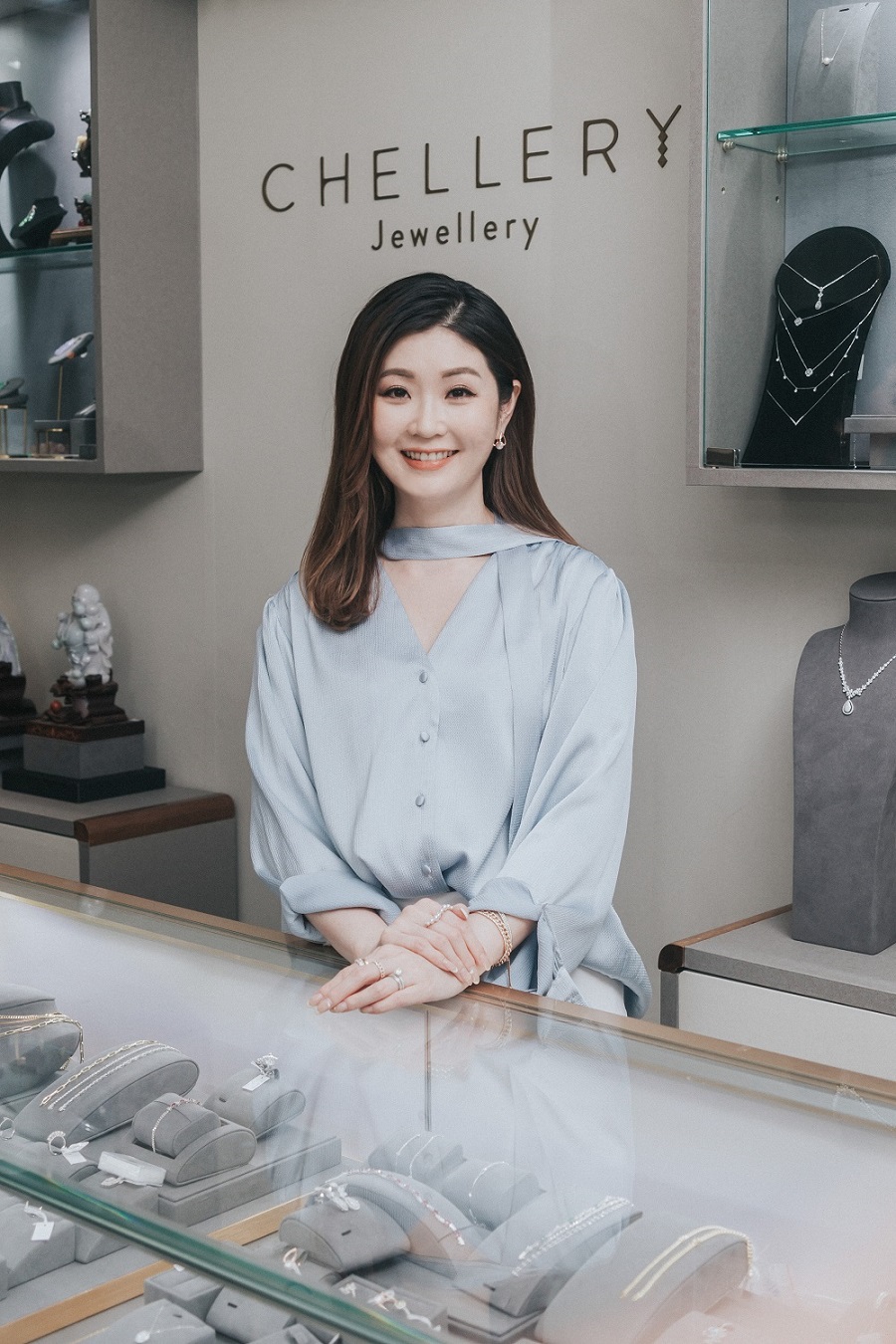 Cherry Tang, the founder of Cherry Jewellery has been getting in touch with her family's jadeite factory since she was a child. She had not much interest in jewellery design who just thought the factory environment was dirty that time. Cherry is a Certified Public Accountant before establishing her own brand in 2017. She started designing jewellery for her colleagues by chance hence taking a professional jewellery design programme. Later, she concealed her family from quitting her job and established Chellery Jewellery in 2017. She has designed and produced hundreds of jewellery pieces in man, lady and even kid styles until now.
"Giving Cherry a head start" is the first impression of others but she has a different perspective. "I am grateful to have support from the family business network and resources, which helps me to run my business relatively smoothly. However, utilizing and expanding the resources thus renovating as a young jewellery brand from traditional jadeite business is a challenge. The key is about transparent communication with experienced metalworkers for a mix of traditional and fashionable design. Green is born of blue but beats blue. I want to bring new surprises to customers whenever they come back to the store, which is the key to success. Meanwhile, optimizing Chellery Jewellery with the effort of several eras under ever changing business environment and COVID-19 is also another big challenge." Cherry said.
"Professionalism" is the belief of running Chellery Jewellery. "When I decided to give up my accounting job, I made up my mind to do the best and even better with the spirit of being a professional certified public accountant. The origin, appreciation, design, engraving of diamonds, coloured stones and pearls are closely related. I consider the finishing of products from the moment of selecting gemstones. Based on my background as an accountant, I am very sensitive to numbers, which is also very helpful in my business operation." Cherry said. The professionalism of Cherry is highly recognized. She is frequently invited by major banks and professional associations for career sharing and jewellery appreciation lessons such as the Hong Kong Institute of Certified Public Accountants. Cherry's father approves and supports her entrepreneurship from opposition with her perseverance and hard work. This year, she renovated the store to create her unique branding style.