YOUTHFUL VITALITY. HEALING HYDRATION The Treatment Lotion + The Hydrating Infused Emulsion
The Treatment Lotion + The Hydrating Infused Emulsion
Boost radiance with this hydrating duo. When paired together skin is treated to a soothing rush of hydration and radiant vitality that replenishes and renews without overburdening.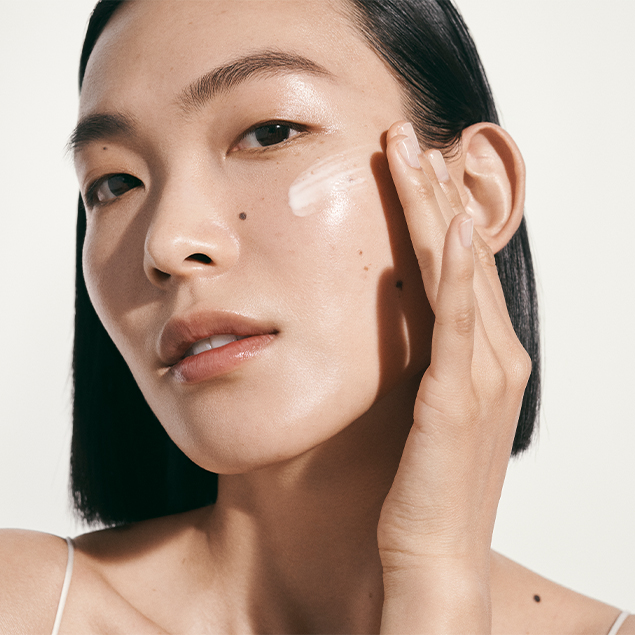 THE TREATMENT LOTION ($1600/200ml; $1330/150ml; $960/100ml)
In a clinical study, 97% panelists showed a measurable reduction of lines[1]
This next-generation watery lotion powered by youth-renewing Miracle Broth™ delivers a rush of liquid energy to jumpstart your regimen. Your essential first step after cleansing, its Active Liquid Hydrogel texture cushions on contact and penetrates rapidly to deliver energy and sustained all-day hydration to optimise skin for the full benefits of every treatment that follows.
THE HYDRATING INFUSED EMULSION ($1080/50ml;$2320/125ml)
Immediately boosts skin's hydration by 149%[2]
Defy the laws of hydration. Infused with cell-renewing Miracle Broth™, this featherlight emulsion floods skin with all-day hydration to replenish, strengthen and stabilize.
After applying the Treatment Lotion, follow with a featherlight layer to deepen hydration and plump skin with the look of radiant youth.