6 Jan 2023 By AWAY IN STYLE
ZEGNA SS23 Collection
Every road and every path, at Zegna, starts from, and brings to, Oasi Zegna.
Envisioned by the founder as a way to give back to the community, Oasi Zegna is not only a unique model of societal and environmental consciousness, but also, and more broadly, a set of values that ultimately foster consistency and promote harmony: between men, engine and nature, past and present, belief and innovation. Always looking ahead while keeping track of our roots.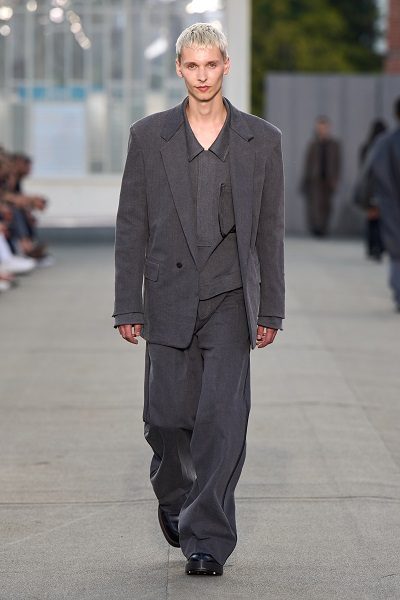 A feeling of extreme lightness runs through the whole collection. An idea of pragmatisms culled from workwear and activewear is morphed with the visual precision of uniform dressing. The result is individual rather than conformist, personal and free rather than constrictive, bringing the lightness and the freedom of the Oasi Zegna as an environment into the city. Shapes are loose and unstructured, barely touching the body: kimono-cut jackets, impalpable coats, shirts and tops that double as outerwear. The ironed pleat disappears from trousers that keep a firm volume and have rounded shapes. Bermuda shorts further free movement, while tailored blazers are freed from the necessity of having a collar. This new language in which inside and outside, underlayer and outer layer are subverted, owes much to the ease of knitwear. Technological research allows turning mesh into fabric, fashioning new families of garments that are technical and extremely light. Transparency affirms the idea of weightlessness. Terry is tailored into suits that match shirt jackets and slacks. The result is a fluid, effortless silhouette made of immediate sums of garments highlighted by the use of monochrome or the layering of similar tones.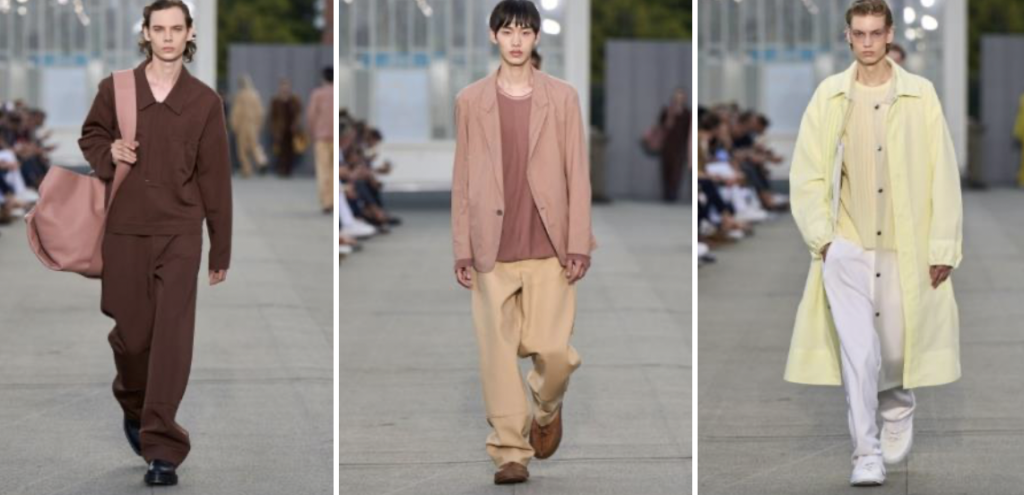 Lightness is a matter of materials and colors: engineered knitwear, technical silk, meshes, rubberized nylons, wools, terry, rubberized leather, lacquered nappa come in an earthy palette accented with notes of powder white, butter cup, dusty rose, honey, vicuña, mocha, hickory, charcoal, sulfur and black. Elaborate intarsia, naturalistic jacquards and screen-prints give movement to otherwise solid surfaces. Extra light, capacious bags, massive soled loafers and transparent wraparound glasses finish the looks.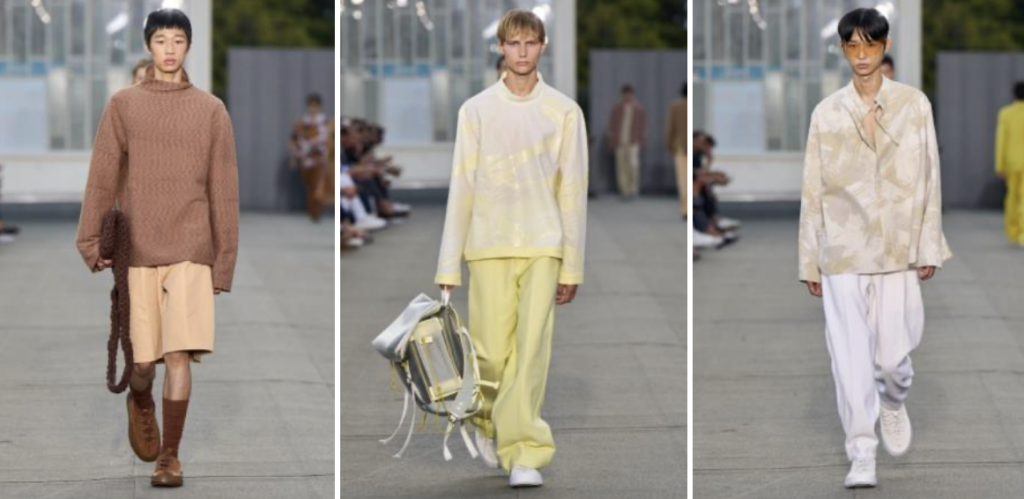 The iconic Triple Stitch™ Sneaker, a global success for the Maison, expands its borders and turns into a true creative platform debuting with an inedited version of the shoe, designed by Alessandro Sartori with Daniel Bailey, the London based designer footwear innovator, founder of Conceptkicks, better known as Mr. Bailey. The collaboration between the two creatives, based on a unique footwear crafting process, is an unparalleled experiment where luxury materials match perfectly with up-to-date accomplishments.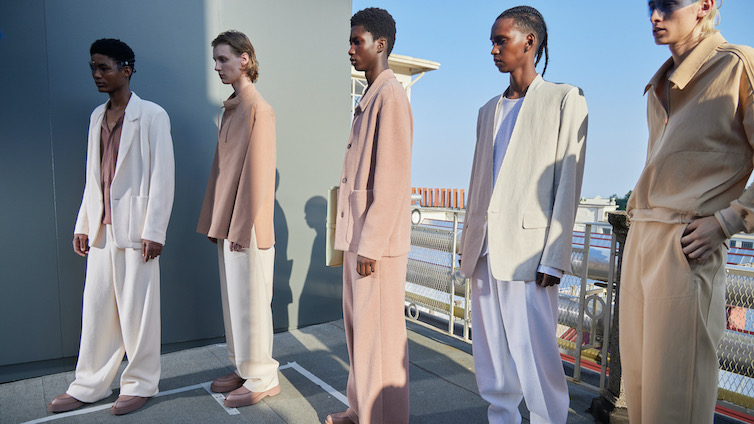 Zegna's all-encompassing ethos is moreover embodied in Oasi Cashmere: Oasi Zegna becomes an emblem to representing the brand road to traceability as far as its values give consistency, tactile materiality and deep to fabrics grown and woven out of a passion for excellence and love for the beauty of nature and the overall harmony that only a responsible development can guarantee.