Little Napoli, a Happy Valley-based neighbourhood pizzeria, is now open.
The grab and go Neapolitan pizzeria will serve handcrafted Pizzas, Ripieno Fritto stuffed pizzas and baked Panuozzo sandwiches made with pizza dough. The authentic Italian menu is true to the standards of Chef Gavino Pilo's hometown of Naples, and his kitchen uses only the finest Italian ingredients.
Classic Pizzas, each of which is fired in a hand-built brick oven from Naples, feature the signature voluminous and perfectly-charred crust that surrounds a mouth-watering doughy centre. Classics include the beloved Margherita (HK$158) made with D.O.P San Marzano tomato sauce, Agerola mozzarella, Pecorino Romano, fresh basil and olive oil as well as the flavour-packed Diavola (HK$188), to which Napoli salami and chilli flakes add a fiery kick.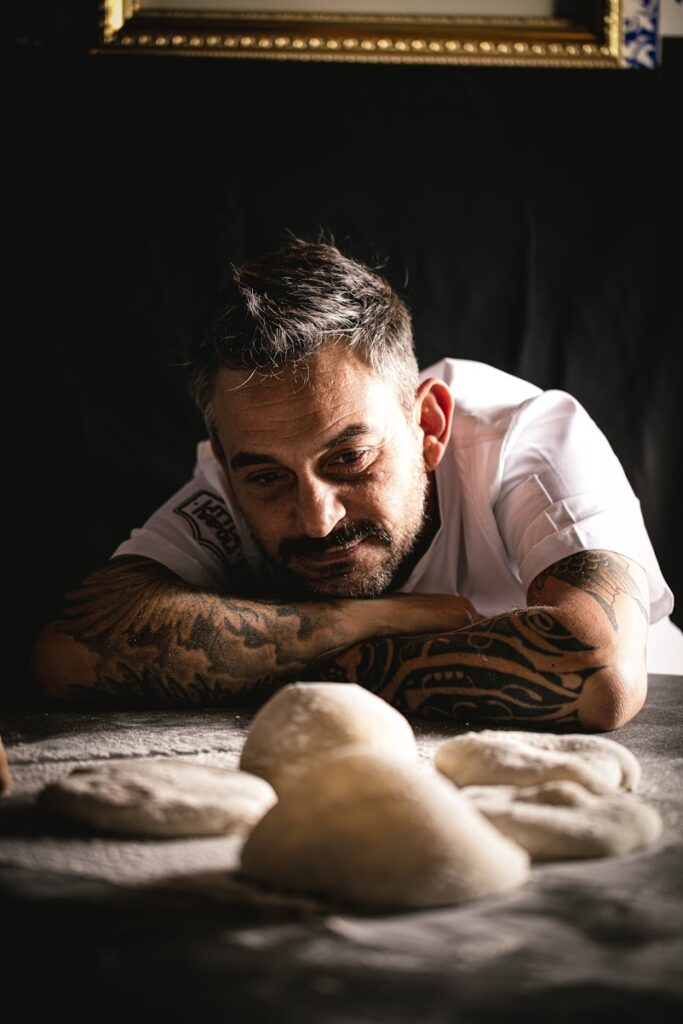 Those craving a more decadent indulgence might select their choice from the Pizza Specialesection. Star attractions are the Rustica (HK$220) pizza, an age-old Neapolitan comfort pizza topped with hearty house-made porchetta, bell pepper, baked potato, Agerola smoked mozzarella and olive oil, and the Vesuviana (HK$218) which nods to the famously active volcano that rises above the Bay of Naples on the plain of Campania in southern Italy. This entirely authentic pizza features Italian fennel sausage, turnip green, Agerola mozzarella, Pecorino Romano and chilli flakes – a true flavour explosion in every bite.
At Little Napoli, pizzas are served whole to preserve the integrity of the perfectly puffed doughy crust, and signature gooey centre. Those ordering pizzas to take away are encouraged to slice their pie using scissors to maintain the pillowy crust, and should fold each slice lengthways, just like a Napoletano!
Those looking to dine on the spot may enjoy the moreish Ripieno Fritto. The popular Neapolitan street food makes for a wonderful late night bite or satisfying snack on the go. The handheld pockets are perfect for one and fillings like Cicoli Ham & Ricotta (HK$178) are guaranteed to satisfy.
Last but not least, Chef Gavino's irresistible Panuozzo are not to be missed and are surely the most indulgent sandwich available in the city.  The plentifully-packed Porchetta & Bell Pepper Panuozzo(HK$218) showcases Porchetta, bell pepper, Agerola smoked mozzarella and olive oil and is too good to share.
Little Napoli is located at 8 King Kwong Street in Happy Valley.
Social: @littlenapoli.hk
Closed on Monday
Tuesday to Friday – 6.00 – 10.00pm
Weekends and Public Holidays – 12.00 – 2.30 pm; 6.00 – 10.00pm
Chef Gavino's irresistible Panuozzo
Porchetta & Bell Pepper Panuozzo (HK$218)