Theory Launches Fall 2023, Shades of Fall
Photographed by Chris Rhodes and styled by Alex Harrington, the Shades of Fall campaign embraces tonal, monochromatic ensembles that explore what the collection's key colors project and evoke.
For Theory, fall is a time of return. The hustle, the striving, the focus, the madcap dash. Along the way,  monochromatic ensembles set the tone, channeling confidence and ease. For women, ultra-fine Sleek Flannel—a menswear-inspired fabric woven in Italy with merino wool—articulates subtle sophistication. The quiet of winter white and rich mélange give way to seductive chocolate brown, a shade of red that challenges autumnal inertia, and a gradient scale of black. The elegant drape and rhythmic movement of Admiral Crepe stand apart from the sophisticated structure of supple double-face wool-cashmere and tailored double weave. Texture comes to the fore with tonal tweed.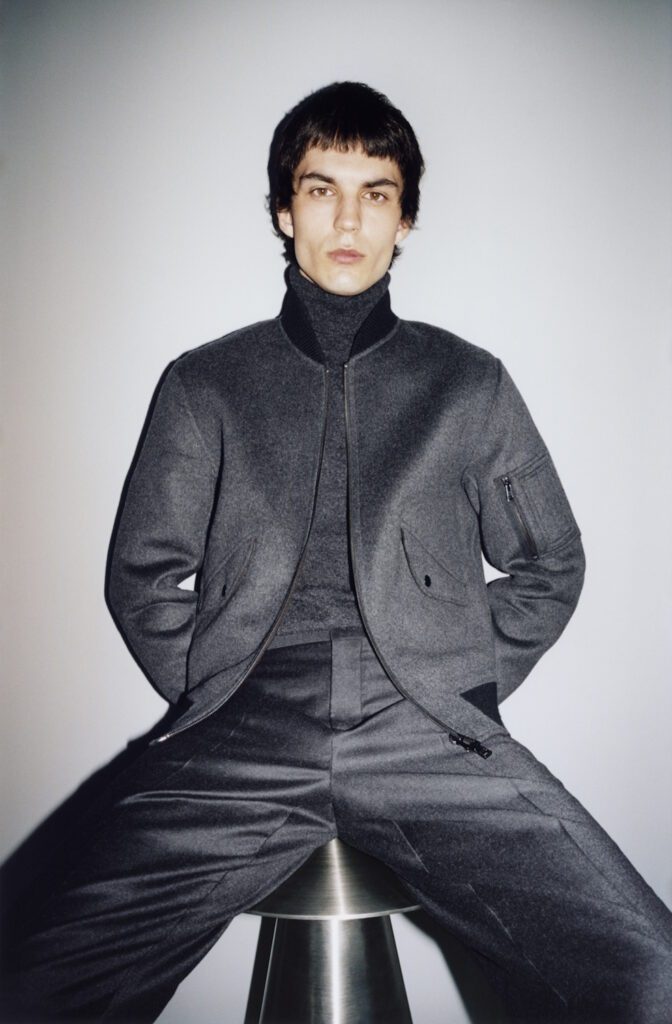 From cropped jackets and mini skirts to shift dresses, the collection takes on a sexy, mod sensibility. The coach's jacket, varsity jacket, and bomber lean into the uniforms both collegiate and military. Elsewhere, sweeping coats command attention—our classic trench, new streamlined car coat, and the double-breasted topcoat. The latter is crafted with wool cutting room scraps from the production process of our Fall 2022 collection. An advancement towards a circular product lifecycle, this fabric is crafted by the Manteco mill in Prato, Italy, a leader in recycling and sustainable initiatives.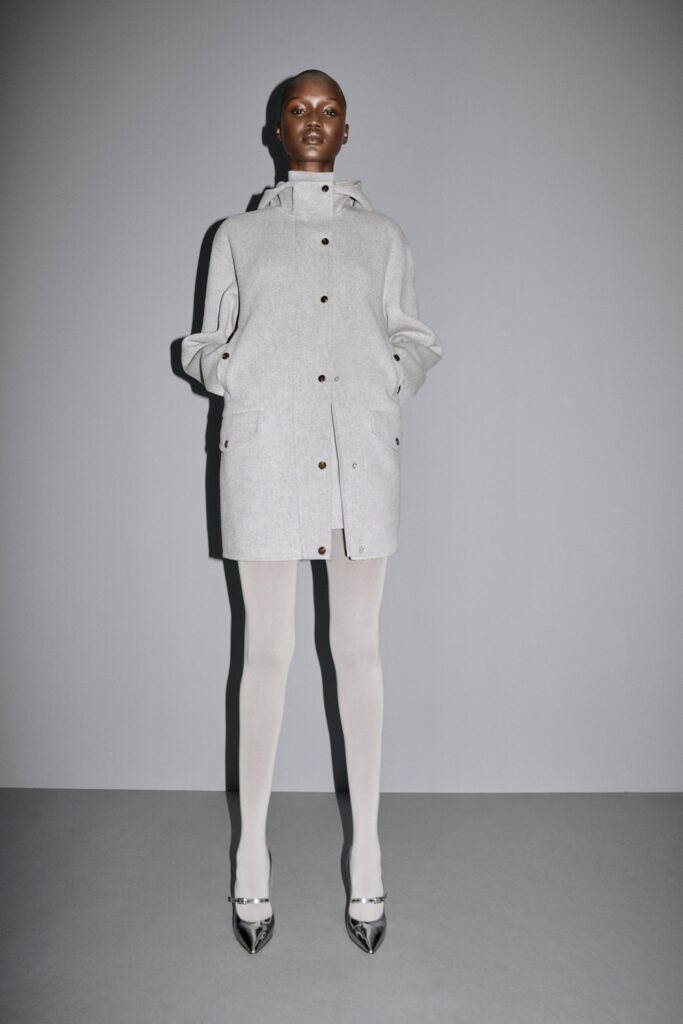 The men's collection complements women's with the exploration of uniforms—military, collegiate, and nautical. The references are subtle, sublimated through precise tailoring, considered fabrics, and a refined fit. Case in point—soft, lightweight wool suiting flannel, brushed for a subtle sheen. A mainstay in the women's collections, this season marks its first appearance in our men's collection, despite its roots in menswear. The Chambers blazer is further softened, while the varsity jacket, classic button up, and new elasticized trousers take on a formal accent. An emphasis on texture permeates the collection. Cut from sleek Recycled Nylon and luxurious double-face wool-cashmere, a range of outerwear including a flight jacket, coach jacket, and overcoat champions the idea of building a retinue of layers in a singular fabric.